Bank of England raises rates for 12th time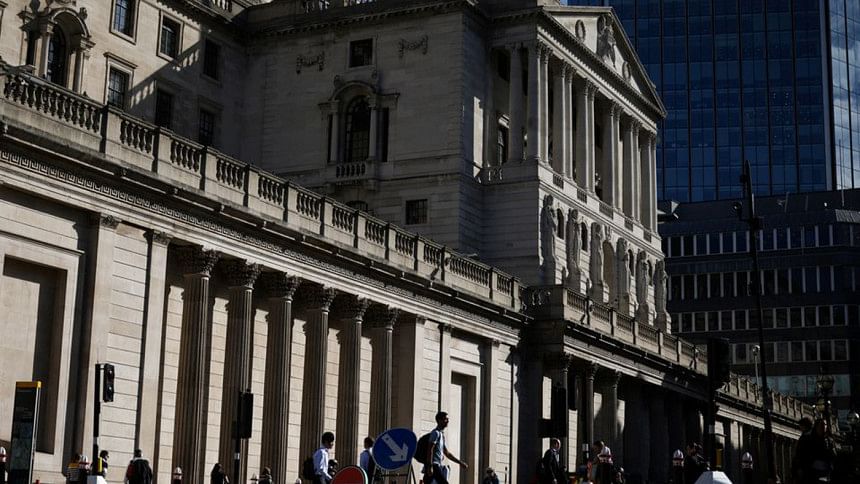 The Bank of England raised its key interest rate by a quarter of a percentage point to 4.5 per cent on Thursday, taking borrowing costs to their highest since 2008 with its 12th consecutive rate rise, as it seeks to curb the fastest inflation of any major economy.
The central bank no longer predicts recession after it revised up its growth forecasts from gloomy numbers released in February, the biggest such improvement since it first published forecasts in 1997.
But it also now expects inflation to be slower to fall than it had hoped, mostly due to unexpectedly big and persistent rises in food prices.
"If there were to be evidence of more persistent pressures, then further tightening in monetary policy would be required," the BoE said, retaining the same guidance on future actions that it had in February and March.