Dollar slips as Fed outlook shifts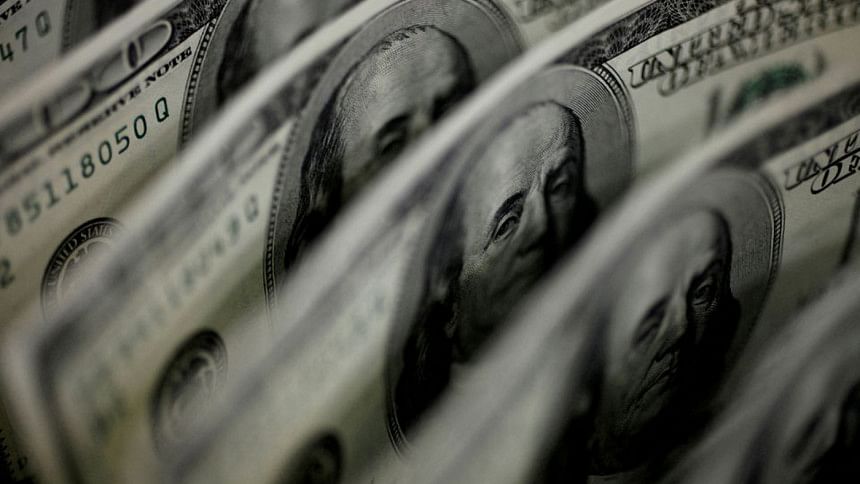 The dollar was under pressure near seven-week lows on Thursday after the US Federal Reserve sounded close to calling time on interest rate hikes, which markets think are more or less over.
The Fed raised its benchmark funds rate by 25 basis points, as expected, but dropped language about "ongoing increases" being needed in favour of "some additional" rises, as it watches how wobbling confidence in banks affects the economy.
Futures imply only an even chance of one more hike, in contrast to Europe where markets see another 50 bps or so to go. The gap has sent the euro surging, with it touching a seven-week high of $1.0912 on Wednesday and coming close to testing it again at $1.0898 in the Asia session.
Sterling also hovered near a seven-week high as British inflation unexpectedly rose, leaving it at an eye-watering 10.4 per cent and heaping pressure on the Bank of England to raise rates and sound hawkish at its meeting later in the day.
Markets have priced a 25-bp hike from the BoE.
Traders also expect a 50 bp hike at the Swiss National Bank, which has the franc recovering from a slide it suffered at troubles at Credit Suisse had traders nervous.
The shift in tone from the Fed makes it less likely that markets go back to worrying that strong economic data drives rates higher, said NatWest Markets head of G10 FX strategy Brian Daingerfield.
"From the foreign exchange perspective, we think that argues for further dollar weakness as the ceiling for the Fed cycle has clearly come down."
The dollar had earlier found a footing when US Treasury Secretary Janet Yellen spooked markets by telling Congress she has not considered or discussed blanket bank deposit insurance.
But that mostly reversed in Asia.
The Australian and New Zealand dollars rose 0.7 per cent and 0.8 per cent respectively to track back toward Wednesday's peaks. Dollar/yen, which closely follows US yields, fell 0.7 per cent to a six-week low of 130.50. Two-year US Treasury yields fell 11 bps, extending a drop of about 20 bps on Wednesday.
Financial markets have been roiled by wavering confidence in banks globally following a run on Silicon Valley Bank two weeks ago and the sudden demise of Credit Suisse.
The focus on the banking front is now primarily on US regional lenders where worry of a contagious run on deposits remains elevated.
Fed Chair Jerome Powell said deposit flows have stabilised in the last week, and smaller lenders said they took some comfort from Yellen's remarks that deposit insurance would be considered were there to be a contagion risk.
That "took the anxiety out of the room," according to Daniel Kimbell, an executive at the local Passumpsic Bank in St Johnsbury, Vermont. Regional lenders shares, however, fell.
Bitcoin fell 3 per cent to $27,360 on Wednesday and was held near level on Thursday after a series of US Securities and Exchange Commission lawsuits over crypto promotion put a dampener on digital assets.