Jailed Indian tycoon seals deal to keep hotels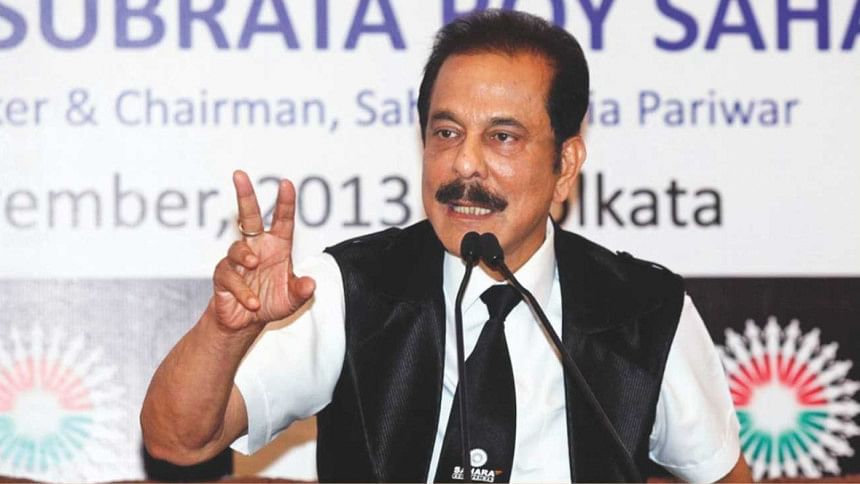 The Sahara Group of jailed Indian tycoon Subrata Roy said Monday it had reached a deal with Britain's billionaire Reuben brothers to avert the sale of three luxury hotels overseas.
Roy, who was jailed for contempt in March 2014, had tried to sell the properties -- the Plaza Hotel and the Dream Downtown in New York and London's Grosvenor House -- to raise the $1.6 billion he needs to secure bail.
The Sahara Group said David and Simon Reuben were "in the final stage" of negotiations to take over the company's loan portfolio.
"The negotiations that are already under way are expected to generate new money for meeting the group's immediate requirements in the Hon'ble Supreme Court of India," it said in a statement, referring to the bail money.
"It is a matter of great satisfaction to our chairman, Shri Subrata Roy Sahara, that the Indian flag will continue to fly on these three globally-renowned hotels."
Roy's Sahara media-to-finance empire has made several failed attempts to come up with the bail money since he was jailed for failing to comply with a court order.
The court had ordered him to repay 200 billion rupees ($3.2 billion) to millions of small savers through a bond scheme that regulators had declared illegal.
Sahara has always insisted it was only helping poor and mainly rural investors through the scheme, while Roy says he has been a victim of "character assassination".
The flamboyant businessman, known for his rags-to-riches story and mansion modelled on the White House, began negotiating with potential buyers for his hotels last August.
The court had allowed him access in jail to secretaries, video-conferencing and computers to ease negotiations.