Apple aims for more control, less cost as it accelerates in chip design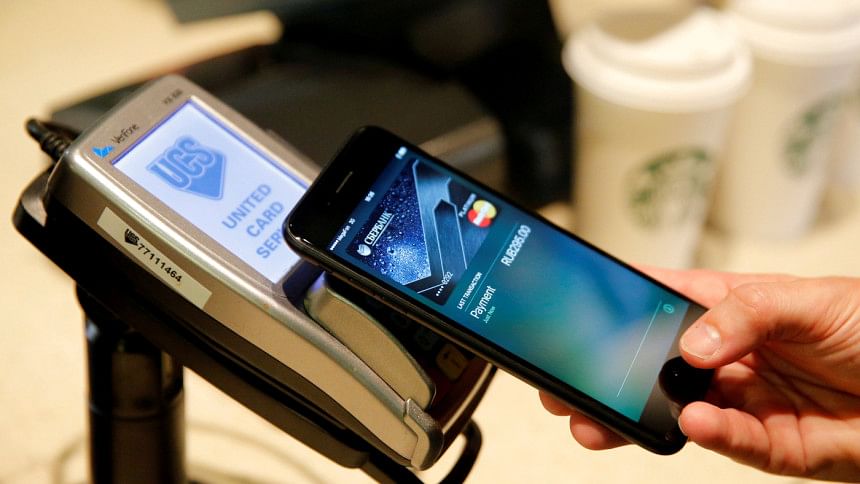 APPLE Inc's decision to stop licensing graphics chips from Imagination Technologies Group Plc is the clearest example yet of the iPhone maker's determination to take greater control of the core technologies in its products - both to guard its hefty margins and to position it for future innovations, especially in so-called augmented reality.
The strategy, analysts say, has already reduced Apple's dependence on critical outside suppliers like ARM Holdings Plc, now owned by SoftBank Group Corp. Apple once relied heavily on ARM to design the main processor for the iPhone, but it now licenses only the basic ARM architecture and designs most of the chip itself.
More recently, when Apple bought the headphone company Beats Electronics, part of a $3 billion deal in 2014, it ripped out the existing, off-the-shelf communications chips and replaced them with its own custom-designed W1 Bluetooth chip.
"Apple clearly got rid of all the conventional suppliers and replaced about five chips with one," said Jim Morrison, vice president of TechInsights, a firm that examines the chips inside electronics devices.
"Today we do much more in-house development of fundamental technologies than we used to," Apple Chief Financial Officer Luca Maestri said at a February conference. "Think of the work we do on processors or sensors. We can push the envelope on innovation. We have better control over timing, over cost and over quality."
Most vendors of consumer electronics products rely on outside suppliers for chip design and development, primarily because it is extremely expensive. That has created huge opportunities for companies like ARM, Qualcomm Inc and Nvidia Corp, which have developed core technologies for processing, communications and graphics that are used by scores of vendors.
Now, though, Apple is so big that it can economically create its own designs, or license small pieces of others' work and build on it. As with ARM and Qualcomm, the actual manufacturing of the chips is still contracted out to a semiconductor foundry, such as those run by Samsung Electronics and Taiwan Semiconductor Manufacturing Co Ltd.
Bringing more of the design work in-house cuts complexity, people familiar with the processes say. Instead of managing one or more design teams and then a fabricator, Apple has only to manage the fabricator.
It may also help the company move faster - and save money - as it focuses on new technologies such as virtual and augmented reality. Apple CEO Tim Cook has indicated that Apple plans to integrate augmented reality into its products, which makes 3-D sensors and graphics chips like Imagination's especially important.
Even before formally cutting off Imagination, Apple had given hints that it was preparing to design its own graphics processors. Specifically, it introduced a piece of its own code called Metal for app developers. App developers use Metal to make their apps talk to the graphics chip on the iPhone.
By putting a piece of Apple-designed code between app developers and the phone's chip, Apple has made it possible to swap out the chip without interrupting how the developers work. That could also make it easier to bridge the gap for developers between the graphics chips on Apple's phones and its desktop computers, which currently require some separate coding.
"By promoting Metal instead of relying on other existing standards, Apple is not only able to control what graphics chip functionality is exposed at its own pace, but also blur the line for developers between coding for desktop and mobile GPUs," said Pius Uzamere, the founder of a virtual reality startup called Ether.
Taking control of the iPhone's chips can also help Apple keep costs down, which is especially important as it gears up for a feature-laden new iPhone this fall. Timothy Arcuri of Cowen & Co said in a research note that he thinks the curved screens expected on the new phone could add as much as $50 in cost, for example.
Shebly Seyrafi, an analyst at FBN Securities, estimates that the average price of an iPhone increased only 1 percent to $695 last quarter, while costs increased 8 percent to $420, resulting in an iPhone gross margin of 39.6 percent. That is down from the 44 percent average gross margin for iPhones in 2015, according to Seyrafi's estimates. Apple spends only $75 million a year on licensing fees for Imagination's chips. But licensing fees to chip designers, taken together, are a significant cost for the iPhone. Apple recently sued Qualcomm for $1 billion over licensing terms for its communications chips - which Apple would have trouble designing in-house because of patent issues.