Four operators get govt nod for 4G services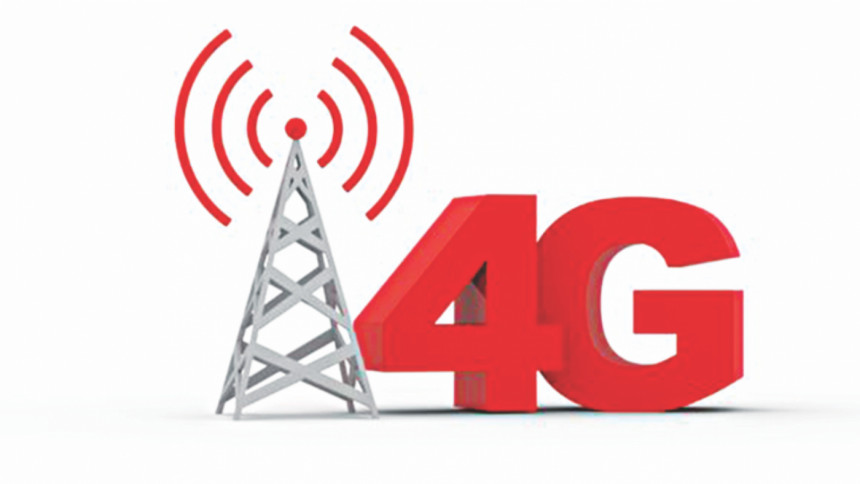 The government yesterday approved the telecom regulator's recommendations to provide
licences
to four operators for the fourth-generation (4G) mobile service.
The nod from the high-ups came after the Bangladesh Telecommunication Regulatory Commission (BTRC) suggested the government award the licences to the four operators.
After the approval, the regulator sent letters to Grameenphone, Robi, Banglalink and Teletalk in the evening and asked them to pay the licence fees amounting to Tk 10 crore before the award ceremony.
The licences will be formally handed over on February 19 at a ceremony at Dhaka Club, said Shahjahan Mahmood, chairman of the commission. Each operator will also have to pay Tk 150 crore in bank guarantee to fulfill the 4G rollout obligation.
As per the 4G guideline, the operators will have to offer the service in all the divisional headquarters within nine months of the awarding of the licence. They will have to bring all the districts under the coverage by 18 months and upazilas by three years.
Also yesterday, market leader GP paid $51.33 million as technological neutrality fees. It will pay an additional $93 million, which is 60 percent of the total spectrum fee, within a day or two, said a top official of the regulator.
During the auction on Tuesday, GP bought 5MHz spectrum in 1800 band at $155 million.
Banglalink, the third-largest operator, will pay $185.16 million as spectrum charge today for the two blocks it bought in 10.6 MHZ. In addition, it will pay $35 million as technological neutrality fee, said a senior official of the operator.
Both Banglalink and GP will pay the rest 40 percent of the spectrum charge in instalments within next four years.
On February 5, Robi, the second-largest operator, paid $43.4 million as the technological neutrality fee.
Tech neutrality allows operators to offer any service in any band efficiently. As a result, it will help the operators cut the cost of doing business.
The tech neutrality charge for Teletalk has been set at $36 million, but the state-owned operator has not taken any decision to this effect.
"As Teletalk is the state-owned operator we have nothing to decide about it. We are waiting for a response from the government to know about its decision on Teletalk's fees and charges," said Mahmood.
Teletalk took 3G spectrum five years ago at a price of Tk 1,625 crore, but the state venture has not paid the money yet.
The BTRC chairman said the launch of the 4G service is the government's priority. After the service is inaugurated, the regulator would move on to other issues such as quality of services provided by the operators.