FB, Robi drop plan to set up 10,000 Wi-Fi hotspots
Projects fails to pass muster of BTRC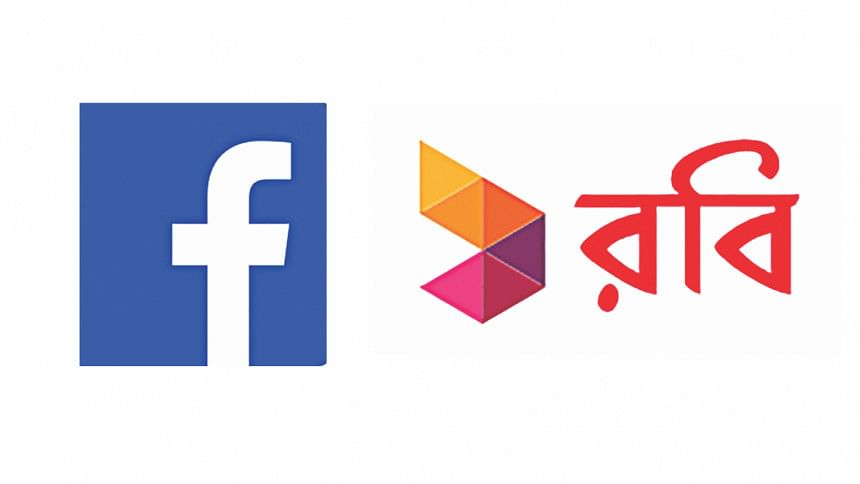 Facebook and Robi Axiata have recently scrapped a plan to set up about 10,000 Wi-Fi hotspots for educational institutions in remote areas by partnering with local internet service providers (ISPs) as the telecom regulator is stalling on giving the go-ahead to the venture.
At present, the social media giant runs the "Express Wi-Fi" project in underdeveloped regions in Asia, South East Asia, Africa and South America, which offers fast, affordable, reliable and scalable internet access.
Facebook verbally made the proposal to Telecom Minister Mustafa Jabbar at towards the end of 2018 and the minister had welcomed the move then. Accordingly, Robi sent the written proposal to the Bangladesh Telecommunication Regulatory Commission (BTRC) and the ministry in the middle of 2019.
The hotspots will provide "better lifestyle" and "sustainable internet access for underserved communities" and "build a financially sustainable ecosystem for Wi-Fi", said the country's second largest mobile operator, which would be responsible for providing access to distribution and retail chain and branding support.
Link3 Technologies, a leading ISP, was their connectivity partner.
"Both Facebook and Robi had tried a lot and the regulator did not allow it. I have no clear idea about the regulator's viewpoint," said FM Rashed Amin, chief technical officer of Link3 Technologies.
The project would have been beneficial for the country, he added.
The government could have allowed the project to go through as it would have ultimately helped connect a huge number of people who do not have access to the internet at present, said a senior BTRC official. He went on to cite Google's establishing of free Wi-Fi hotspots in about 400 of India's railway stations about a year back to further his point.
It will be impossible to ensure quality internet services without first establishing sufficient Wi-Fi connectivity both inside and outside the city, said market insiders.
On another note, while the government is prioritising setting up Wi-Fi in educational institutions, it has a bar on mobile operators rolling out Wi-Fi inside metropolitan cities to protect the business of ISPs.
The Daily Star contacted Facebook a few months ago through their local public relations agency in Dhaka. They expressed unwillingness to comment on the matter.
Robi also denied making any official comment.
Contacted, BTRC Chairman Md Jahurul Haque said they held discussions on the offers in detail at several commission meetings.
"The offer was lucrative in terms of accessibility but there were security challenges."
The project had the ability to circumvent internet shutdowns enforced by the government.
"We were not sure whether we could monitor their content or not," he added.
Officials pointed out two other issues for which the government was not happy with Facebook and Robi.
One was Facebook's refusal to set up office in the country and the other was Robi's tussle with the BTRC over audit claims.
The government wanted the tech giant to either set up offices in Bangladesh or appoint agents such that it can collect value-added tax on advertisements made on the platform by local firms.
Robi had gone to court against a BTRC claim of Tk 867.24 crore following audits on it from inception until December 2014. The High Court had later directed the mobile operator to pay Tk 138 crore.