Sweater exports on the rise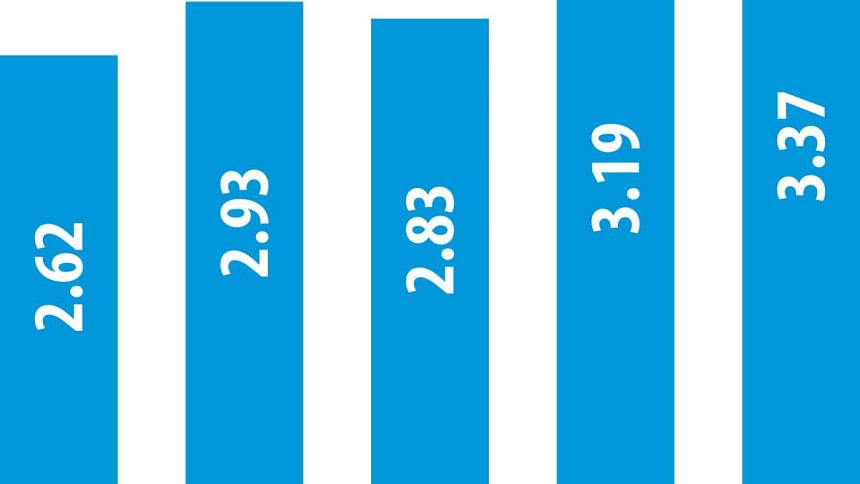 Sweater shipment from Bangladesh is on the rise thanks to competitive pricing and longer winters in the Western world as a result of climate change, exporters said.
Bangladesh exported sweaters worth $3.37 billion in fiscal 2016-17, up 5.64 percent year-on-year, according to data from the Export Promotion Bureau.
Even three years ago, the window for sweater sales was at most four months, from November to February. Now, the window opens in October and continues until March.
The shift of work orders from China to Bangladesh is also another factor for the higher shipment, said Saif Ahmed, deputy general manager of Mohammadi Group, which exports nearly three million pieces of sweater in a year.
Seeing that the winter season has expanded in the Western world, almost all sweater manufacturers in Bangladesh have expanded their capacity, he said.
Besides, the knitwear is no longer used in the winter only; it is worn all year round, said Ahmed, who supervises the sweater section in Mohammadi Group.
Given the higher demand, most of the factories have also started automating their production line to boost output and cope with strict lead time.
However, the prices of knitwear have not increased but the costs of production have due to inefficient port operation and poor road conditions between Dhaka and Chittagong, Ahmed said.
In the long-term, Bangladesh's sweater business will increase, said a German buyer who purchases $1.3 billion worth of garment items from Bangladesh, 30 percent of which is knitwear.
In recent times, Vietnam and Cambodia have become major competitors of Bangladesh due to their shorter lead time, he said.
The lead time from Bangladesh is around 40 days, whereas it is 20 days from the other two Asian nations.
The reason for Bangladesh's longer lead time is that all knitwear is made from yarn imported from China, he said.
"Many Chinese companies have big investment in Vietnam and Cambodia. As a result, they can get yarns easily." Regarding the prices, the German buyer said: "Even two years ago we paid $11 for a sweater, but now it is $9."