Exports smash record in July, fetch $3.89b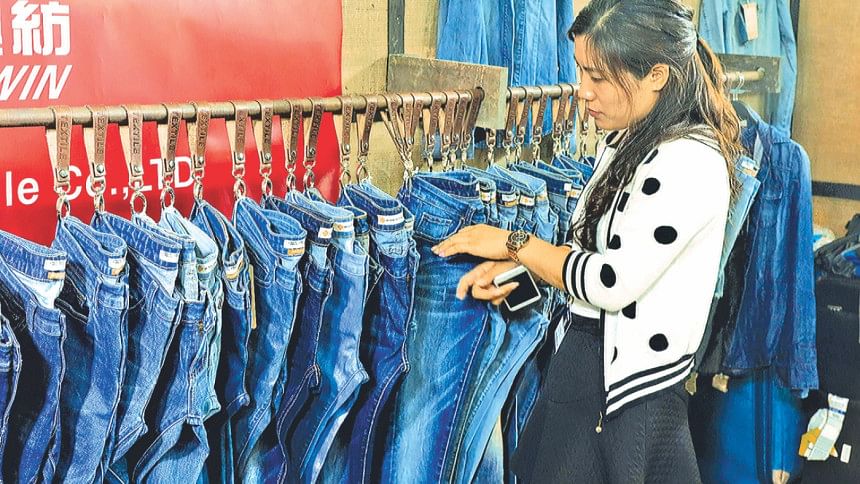 Exports brought home record amounts in July, in a development that will bring a huge sigh of relief for the government battling sizeable balance of payments deficit.
Last month, overseas shipments fetched $3.89 billion, up 8.66 percent year-on-year, according to data from the Export Promotion Bureau. The amount also exceeded the month's target by $60.86 million.
The amount bested the record for the highest single month export earnings of $3.81 billion logged in May.
Of the sum, garment shipments fetched $3.31 billion, up 9.60 percent year-on-year and $97.48 million more than the target for the month.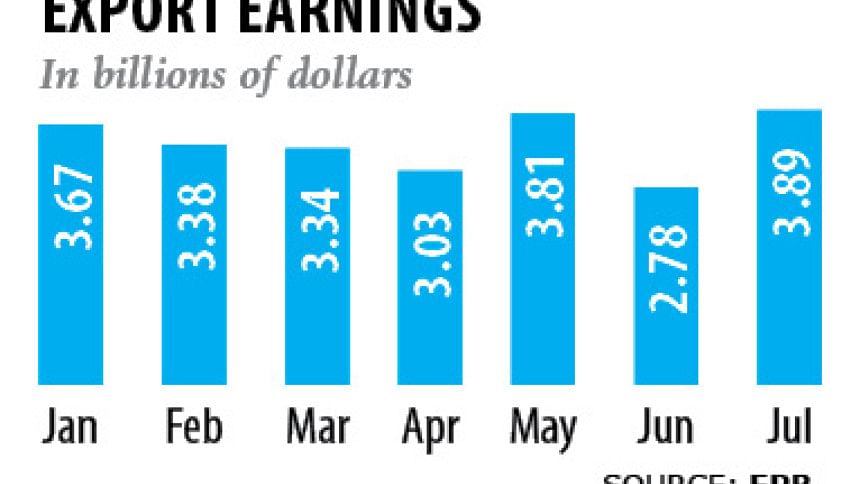 "This is a peak month and therefore it is not unnatural for exports to grow," said Rubana Huq, president of the Bangladesh Garment Manufacturers and Exporters Association (BGMEA).
Besides, the US-China trade war is working in Bangladesh's favour, she added.
The growth in value terms gives a partial picture of the garment trade, said Asif Ibrahim, vice-president of Newage Group, a leading garment exporter.
"We should look at it from the value-addition point of view as well," he added.
"For now, I think this is a reflection of pre-Eid hurried shipments, and growth in August will not be good."
Leather and leather products, the next great export hope, also fared well. It raked $106.10 million, up 16.39 percent, and $14.17 million more than the target.
Frozen and live fish exports rose 1.54 percent to $41.60 million, tea 52.00 percent to $0.38 million, vegetables 34.94 percent to $8.38 million, pharmaceuticals 29.95 percent to $11.41 million, plastic goods 37.33 percent to $12.95 million, handicrafts 53.28 percent to $1.87 million and jute and jute goods 0.83 percent to $74.88 million.