Explore new export markets, including Africa: experts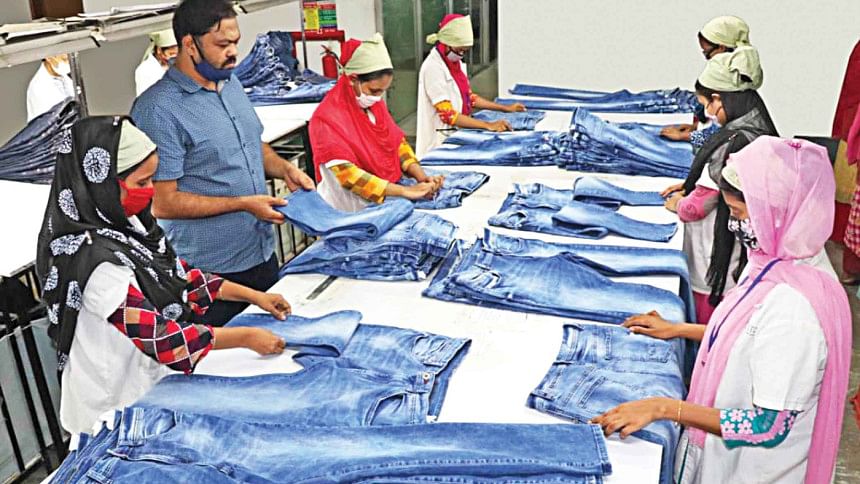 Bangladesh needs to pay attention to explore new export destinations, including untapped markets in the Commonwealth of Independent States (CIS), Latin America and African regions, according to speakers at a webinar yesterday.
"We are searching for new destinations, particularly in Africa, to increase garment and other exports through our missions abroad," said Commerce Secretary Md Jafar Uddin at the event.
The Institute of Chartered Accountants of Bangladesh (ICAB) organised the webinar, styled "Diversification of Bangladesh's Export Basket: Opportunities and Challenges."
The commerce ministry is working with the private sector to diversify Bangladesh's export basket and exploit unexplored markets such as Africa, he added.
Uddin went on to say that the country cannot easily secure free or preferential trade agreements before it leaves the least developed country grouping in 2026.
So, Bangladesh should focus on regional trade since it is cost-effective even though it cannot enjoy full benefits under agreement on the South Asian Free Trade Area due to political issues.
"We are already conducting a feasibility study regarding free and preferential trade agreements through the tariff commission," he said.
Nepal and Sri Lanka are prepared to sign a preferential trade agreement with Bangladesh but the ongoing coronavirus pandemic is causing delays, he said.
"Later, we will sign deals with Indonesia, Malaysia, and Australia," the commerce secretary added.
Uddin urged the business community to remain optimistic about Bangladesh's export potential following graduation in 2026 even though shipments are projected to shrink by $5 to $6 billion.
"This is because there is scope to increase export of other products such as leather, pharma, ceramic, and so on," he said.
At the event, Commerce Minister Tipu Munshi said Bangladesh will face a number of challenges following graduation and the government is working to minimise these hurdles by securing trade benefits.
He said the government worked to introduce 19 new export products in the last ten years.
The commerce ministry is also working with the World Bank on a project to increase exports from four sectors, which are leather goods, plastics, information technology and light engineering.
Under this initiative, training will be provided to educated youths to bring innovation in design and to ensure quality.
"Institutional education is required to bring our standards up to date," Munshi said.
AHM Ahsan, vice chairman of the Export Promotion Bureau, said the African region is a common customs union that could be the gateway to 290 million new customers.
If a product enters a member country, it can easily travel to other countries in the continent without facing customs issues, Ahsan said.
So, Bangladesh should make the necessary efforts to sign preferential trade agreements or free trade agreements with African countries, he added.
Syed Almas Kabir, president of the Bangladesh Association of Software & Information Services (BASIS), said skills development of youth is needed to utilise demographic dividends.
He also called for more tax benefits to attract foreign direct investment.
In his presentation, ICAB Chief Executive Officer Shubhashish Bose said that although Bangladesh's geographic location is ideal for global trade due to its convenient access to international sea and air routes, the country has a negative balance of trade.
The six major exportable items -- woven garments, knit garments, leather and leather products, jute and jute goods, agricultural products, and frozen foods -- accounted for 92 per cent of the country's total export for fiscal 2019-20.
The local IT, pharmaceutical, light engineering, ceramic sectors alongside the oceangoing ship building industry need more attention to bag more foreign currency, Bose said.
Moderated by Adeeb Hossain Khan, first president of ICAB, the webinar was also addressed by MH Khusru, the incumbent president of ICAB; Md Mostaque Hassan, chairman of the Bangladesh Small and Cottage Industries Corporation; Faruque Hassan, president of the Bangladesh Garment Manufacturers and Exporters Association; and Saiful Islam, president of the Leathergoods and Footwear Manufacturers & Exporters Association.