Export target set 7pc higher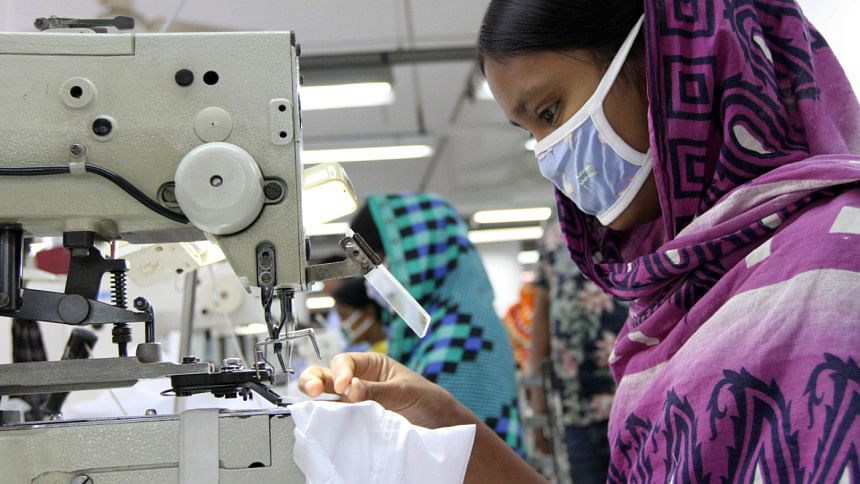 The government yesterday set the export target for the current fiscal year at $33.5 billion, the amount being 7.38 percent higher than the earnings last year.
Exports rose 3.35 percent year-on-year to $31.2 billion last fiscal year, but fell short of the target at $33.2 billion.
"We have set a realistic export target this year, taking into consideration the global financial scenario. I hope we can achieve the target," Commerce Minister Tofail Ahmed said at a programme at the office of the Export Promotion Bureau in Dhaka.
Ahmed said Bangladesh's exports will grow further once the Garment Palli in Munshiganj, an economic zone for apparel manufacturers, comes into being within the next three years.
"We expect exports worth $3 billion to $5 billion a year from the factories at the Garment Palli," he said. "This will also help us achieve the $50 billion apparel export target by 2021."
The government plans to diversify both export products and markets, and give incentives not only to the garment sector, but also to other potential areas such as pharmaceuticals, shipbuilding, leather and leather goods, and jute and jute goods, the minister said. Ahmed also assured businesses of resuming gas connections to new industrial units soon.
"Our exports to the US would have crossed $10 billion now if there had been no duty on the exports of garments to the American market."
Bangladesh exported $5.7 billion worth of goods to the US market last fiscal year, Ahmed said.
Prolonged political crisis also took a toll on exports, he added.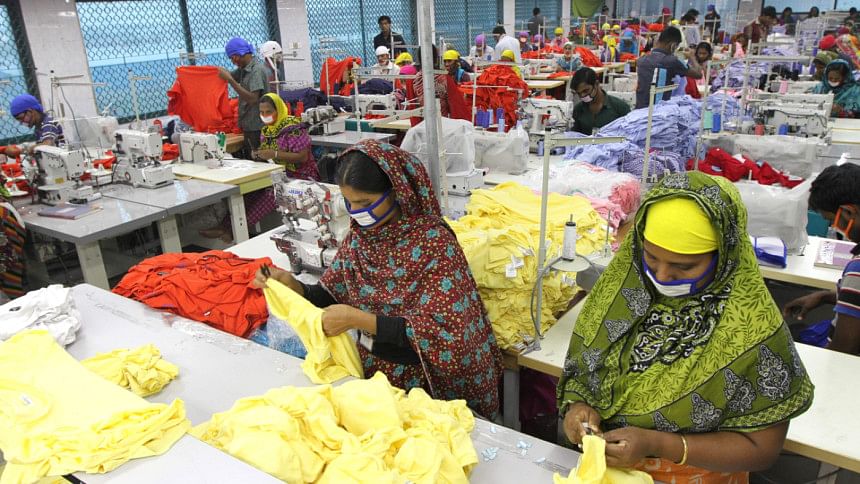 In fiscal 2015-16, knitwear exports are expected to grow 6.75 percent year-on-year to $13.26 billion and woven garments 7.97 percent to $14.10 billion, according to the government's estimates.
Exports to the US, the single largest export destination for Bangladesh, may rise 7.50 percent year-on-year to $6.21 billion this fiscal year.
The government considered 14 aspects while setting the export target this year. These include Bangladesh's transition to a lower-middle income country; duty-free facility provided by Chile and Thailand to least developed countries including Bangladesh; exploring new markets in Latin America; and prolonged debt crisis in Greece.