Excise duty hike to go
Muhith says in face of growing criticism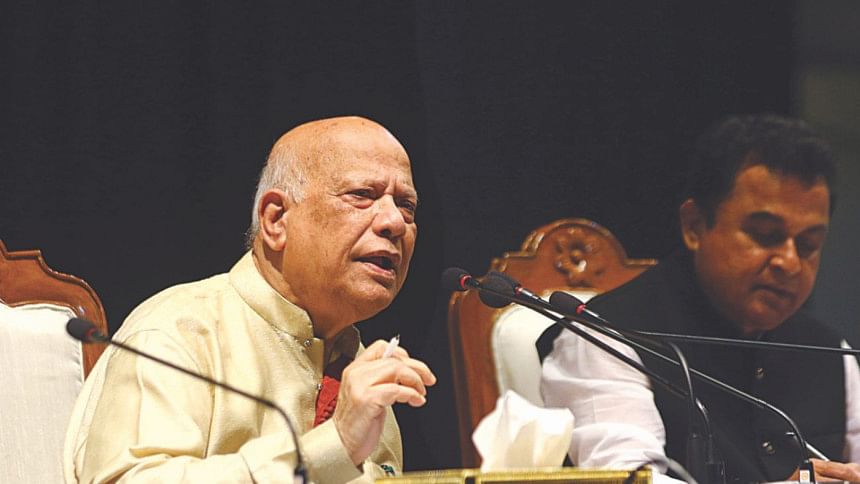 Finance Minister AMA Muhith yesterday categorically said the government would withdraw the proposed increase in excise duty on bank deposits amid continuous criticisms.
The change would be announced before the passage of the new budget on June 29, he said.
"But I am saying this in advance so people can breathe a sigh of relief," he told reporters at the secretariat.
Excise duties on all types of bank deposits, including deposits under pension schemes and fixed deposits, have been raised on average 67 percent in various slabs.
The move drew huge criticism as the duty was hiked at a time when average interest rates on deposits came down to 5 percent.
Savers as well as ministers, economists and business leaders criticised the attempt to increase the excise duty.Muhith said: "When you started shouting, it seemed the excise duty was something new, but it has been around for a long time."
The minister also said the government wants to plug the loopholes in laws that help people amass black money.
"Why is money siphoned off? Because there is black money [in the economy]. So I will take initiatives to destroy the sources of black money."
He said, for example, the actual price of a katha of land is 10 times higher than its sales value. "It means a huge sum of black money is created through this kind of transactions."
The government will introduce a system so that land is bought and sold at actual prices, he said.