Stocks turnover drops though key index rises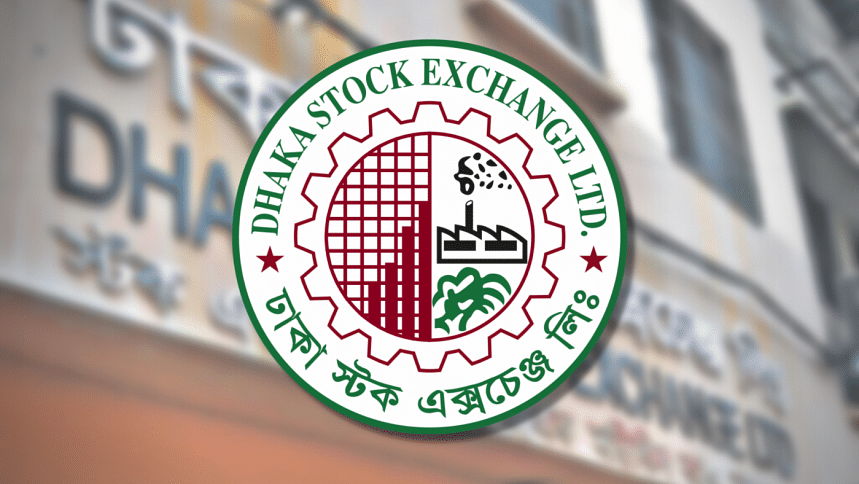 Stocks edged up slightly yesterday while turnover dropped for a fall in investor participation. 
The DSEX, the benchmark index of the premier bourse in Bangladesh, rose 1 point, or 0.02 per cent, to close the day at 6,211.
The DS30, the blue-chip index, dropped 0.04 per cent to 2,202 and the DSES, the Shariah-compliant index, increased 0.02 per cent to 1,346.
Market movement yesterday was driven by positive changes in the market cap of jute, travel and leisure and services and real estate scrips, said Sahnta Securities in its daily market review.
This was amidst negative changes in the market cap of life insurance, miscellaneous, and tannery industries' scrips, it said.
Of the securities to undergo trade, 52 advanced, 63 declined and 190 did not show any price movement.
Turnover, an important indicator of the market, fell 18 per cent to Tk 527 crore.
The Dhaka stock ended marginally higher by snapping a two-day losing streak, said International Leasing Securities in its daily market review.
The market observed see-saw movements during the whole trading session as the investors were active from both sides of the trading fences, it said.
Unsure of the market's direction, apprehensive investors tended to remain on the sidelines and were reluctant to make fresh investments in the market, it said.
Among the sectors, jute rose 6 per cent, IT advanced 1.9 per cent and services rose 1.9 per cent whereas life insurance dropped 0.4 per cent and miscellaneous fell 0.3 per cent.
The investors' attention was mostly centred on IT, which accounted for 24 per cent of the day's turnover, followed by food (12.9 per cent) and services (9.9 per cent) sectors.
Intech Ltd increased 9.84 per cent followed by Rahim Textile Mills Ltd (9.74 per cent), Sonali Aansh Industries Limited (8.04 per cent) and Gemini Sea Food Limited (7.5 per cent).
Samata Leather Complex Ltd topped the list of losers shedding more than 7.16 per cent. Union Capital Limited, Bangladesh Welding Electrodes Limited, GQ Ball Pen Industries Limited and Prime Islami Life Insurance Ltd suffered substantial losses as well.
Eastern Housing Limited was the most-traded stock on the day with shares worth Tk 44 crore undergoing transactions. Genex Infosys Limited, aamra networks limited, Unique Hotel and Resorts PLC and Bangladesh Shipping Corporation.
Stocks at Chittagong Stock Exchange also rose slightly.
The Caspi, the all-share price index of the port city bourse, went up 2 points to close at 18,308.
Of the issues, 31 rose, 33 retreated and 50 did not see any price movement. Turnover fell 4 per cent to Tk 7 crore.