Stocks slip further amid selling spree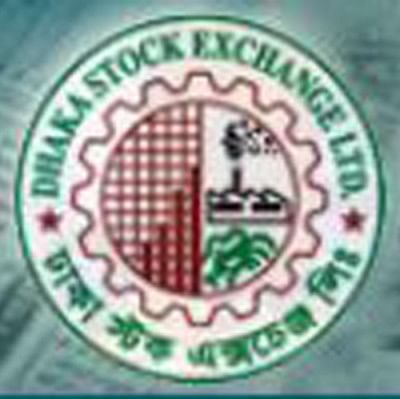 Stocks in Bangladesh continued to decline yesterday as panic-stricken investors carried on with their selling spree, according to experts.
"The country's remittance and export earnings fell in September while inflation has reached over 9 per cent. So, investors are concerned about the economy," a stock broker said.
Moreover, fuel price hikes in the global market may increase the woes of local companies by raising production costs.
"What is more, the world could a face food crisis in 2023 according to international organisations and such warnings have created panic among investors," he added.
The DSEX, the benchmark index of the Dhaka Stock Exchange (DSE), lost 15 points, or 0.24 per cent, to end the trading session at 64,780.
Turnover at the DSE dropped 4 per cent to Tk 1,343 crore while it was Tk 1,410 crore the previous day.
The DS30, the index that consists of blue-chip companies, edged down 0.40 per cent to 2,298 while the DSES, the shariah-complaint index, decreased 0.10 per cent to 1,418.
Major indices of the country's premier bourse saw decline as shaky investors continued their selling binge in major sectors, International Leasing Securities said in its daily market review.
The market opened on a positive note but failed to maintain the trend till the last hour of trading as investors preferred to book profits on a recent market surge.
Investors also decreased their participation in the market, which was reflected in the lower turnover, it added.
Losers outnumbered the gainers as out of 371 issues traded, 127 declined, 83 advanced, and 161 remained unchanged.
Among the sectors, paper rose 5.4 per cent, jute advanced 5 per cent and service went up 2.1 per cent while cement fell 2.8 per cent and ceramic dropped 1.6 per cent.
The investors' focus was mainly on the pharmaceutical (18.8 per cent), engineering (16.4 per cent) and miscellaneous (7.1 per cent) sectors.
Rangpur Foundry topped the gainers' list, advancing 10 per cent, while Eastern Housing, ADN Telecom, Sunlife Insurance, and Aamra Technologies each rose by more than 9 per cent.
Indo-Bangla Pharmaceuticals suffered the highest correction, losing almost 9 per cent. Similarly, Asia Pacific Insurance, Bangladesh Welding, BDCOM Online and Bangladesh Building Systems all declined by more than 5 per cent.
The Caspi, the all-share price index of the Chattogram Stock Exchange, shed 51 points, or 0.26 per cent to end the day at 19,059.
Of the issues traded at the port city bourse, 70 advanced, 81 declined, and 81 did not show any price movement.