Stocks rise for another day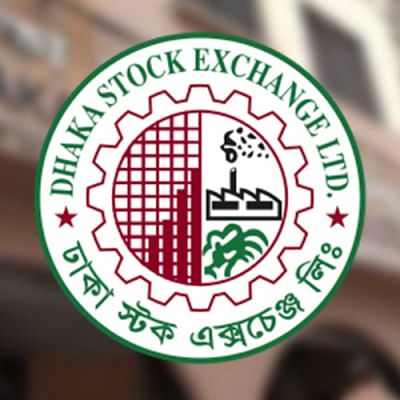 Dhaka and Chattogram stock exchanges climbed for another day yesterday as a number of recent developments gave a boost to investors' confidence.  
The DSEX, the benchmark index of the Dhaka Stock Exchange, advanced 24 points, or 0.38 per cent, to close at 6,457, the rise for the fifth consecutive day.  
The DS30, the blue-chip index, was up 0.16 per cent at 2,283, and the DSES, the shariah-based index, rose 0.17 per cent to 1,398.
Turnover, one of the important indicators of the market, moved past the Tk 2,000-crore mark for the second time this week and ended at Tk 2,005 crore, up from Tk 1,769 crore a day earlier.
On the premier bourse in Bangladesh, 179 securities advanced, 135 issues declined, and 66 scrips did not show any price movement.
In its daily market review yesterday, International Leasing Securities Ltd, a brokerage house, attributed the rising private sector credit growth and the government's move to import fuel oil from Russia and cut fuel oil prices by Tk 5 per litre for the latest bull run in the market.
On Monday, the government slashed the fuel prices by Tk 5 per litre in line with the 11.25 percentage points cut in the import duty of diesel by the National Board of Revenue.
Private sector credit growth rose further in July despite a contractionary monetary policy adopted by the Bangladesh Bank for the current fiscal year to tame higher inflation.
Although higher credit supply may stoke inflationary pressures, a number of economists say investments are required to stimulate growth and create jobs. Bashundhara Paper Mills Ltd posted the highest gain among the companies, rising 9.95 per cent.
Aman Cotton Fibrous, Confidence Cement, and Keya Cosmetics rose more than 9 per cent. Orion Infusion and Central Insurance Company were also major gainers.
The Caspi, the all-share price index of the Chittagong Stock Exchange (CSE), went past the 19,000-point mark and closed at 19,005 after adding 107 points, or 0.57 per cent. The key index of the bourse in the port city rose for the fifth straight day yesterday.
Gainers outnumbered decliners as 157 securities rose, 99 fell, and 52 were unchanged.