Stocks keep falling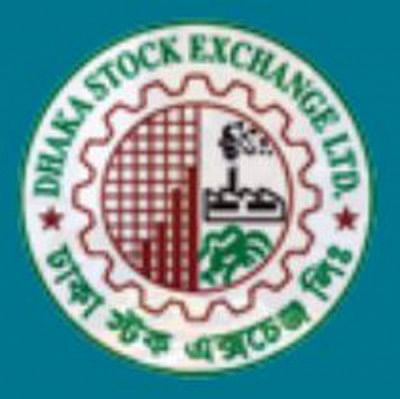 Shares on the Dhaka and Chattogram stock exchanges fell for the second consecutive day yesterday as shaky investors went for selling while some adopted the 'wait-and-see' stance amid the ongoing gloomy market trend.
The DSEX, the benchmark index of the Dhaka Stock Exchange, closed at 6,212 after it lost 12 points, or 0.19 per cent.
The DS30, the blue-chip index, shed 0.38 per cent to 2,198 while the DSES, the index that represents shariah-based companies, slipped 0.29 per cent to 1,359.
Trading activities increased slightly, however, as turnover rose to Tk 344 crore yesterday recovering from a 20-month low of Tk 313 crore a session earlier.
Losers were strong as out of the 299 issues traded, 23 advanced, 55 declined, and 221 remained unchanged.
According to Interna-tional Leasing Securities Limited, the market started with marginal gain but within the first hour, shaky investors went for selling off their holdings since some of the investors adopted the "wait-and-see" approach amid the ongoing gloomy market trend.
The optimistic investors' attempt to lift the index failed as the selling pressure in the pharmaceuticals, paper, services and insurance sectors pushed down the market in the later part of the session, said the brokerage house in its daily market analysis.
Among the sectors, the IT sector closed 1.1 per cent higher and the jute sector rose 0.6 per cent.
The paper sector lost 3.6 per cent, the service sector was down 0.7 per cent and the life insurance sector fell 0.6 per cent.
Among the few bright spots on the premier bourse in Bangladesh included Orion Infusion, which posted the sharpest increase on the day, rising 7.49 per cent. ADN Telecom rose 6.93 per cent.
Jute Spinners was the worst-performing issue on the DSE, falling 7.19 per cent. Paper Processing & Packaging, Navana Pharmaceuticals and Bashundhara Paper Mills lost more than 5 per cent.
Bashundhara Paper Mills was the most-traded stock with its shares worth Tk 20 crore changing hands. Genex Infosys, Aamra Networks, Orion Pharma and Orion Infusion also saw significant transactions.
Investors' activity was mostly centred on pharmaceuticals, which accounted for 23.5 per cent of the day's turnover. The IT sector and the paper sector represented 21.4 per cent and 9.9 per cent of the turnover, respectively.
The Caspi, the all-share price index of the Chittagong Stock Exchange, dropped 76 points, or 0.41 per cent, to end the day at 18,317.
Of the securities that transacted on the exchange in the port city, 15 advanced, 42 declined, and 72 did not show any price movement.