Most stocks fail to attract buyers
Rumour plays a part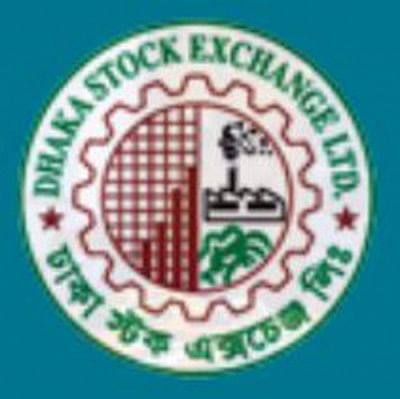 Most of the stocks failed to attract any investor yesterday as the buyers think share prices may fall further if the rumour on the stockmarket regulator lifting the floor price becomes true.
The DSEX, the benchmark index of the Dhaka Stock Exchange (DSE), edged up 4 points, or 0.07 per cent, to 6,233.
The DS30, the blue-chip index, edged up 0.07 per cent to 2,207 while the DSES, the index that represents shariah-based companies, fell 0.03 per cent to 1,363.
However, turnover slightly increased from the previous day's 28-month lowest position.
It rose 14 per cent from the previous day to hit Tk 311 crore yesterday. Among the traded 312 companies, 43 advanced, 28 declined and 241 remained the same.
Among 312 tradable securities, prices of 241 or above 77 per cent of the total did not change due to the absence of buyers.
Morning's positive trend in indices caused by a buying spree reverted to a fall because of a selling pressure post mid-session.
The investors' confidence remained shaky amid a liquidity crisis in the market, International Leasing Securities said in its daily market review.
Most of the institutional investors having fundamental stocks preferred holding their funds on floor prices, it said.
Among all other sectors, services advanced 1 per cent, jute rose 0.4 per cent whereas travel fell 1.1 per cent, IT shrunk 0.5 per cent.
The investors' activity was mostly centred on IT (22 per cent), pharmaceuticals (20.9 per cent) and engineering (7.9 per cent). 
KDS Accessories posted the highest appreciation, rising 9.6 per cent. Orion Infusion surged 7.49 per cent.
Aamra Networks, Jute Spinners, and Sonali Life Insurance rose more than 2 per cent. ADN Telecom suffered the sharpest fall, sliding 5.12 per cent.
Advent Pharmaceuticals lost 4 per cent and BD Thai Food & Beverage declined 3.2 per cent.
Genex Infosys was the most-traded stock on the day with its shares worth Tk 21 crore transacted.
Orion Pharma, Aamra Networks, Bashundhara Paper Mills, and Bangladesh Shipping Corporation also saw significant transactions.
The Caspi, the all-share price index of the CSE, fell 7 points, or 0.03 per cent, to end the day at 18,351.
Of the securities that transacted, 28 advanced, 23 declined, and 68 did not show any price movement.