DSE closes higher, CSE lower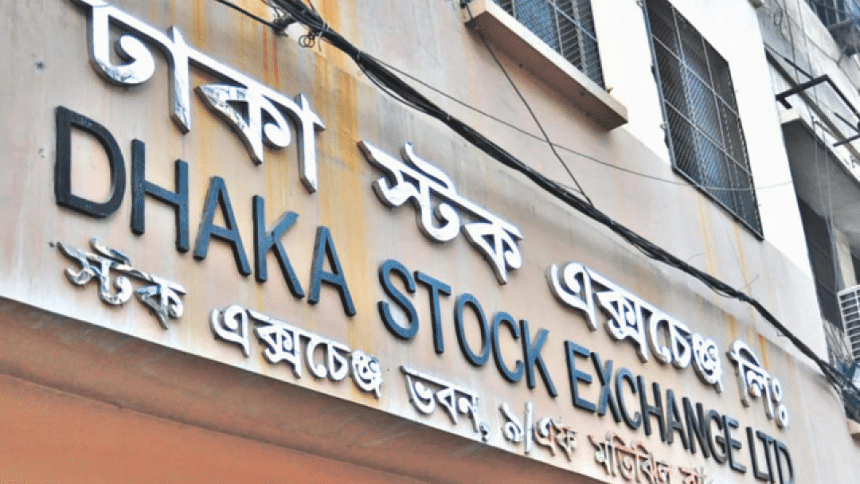 The prime index of the Dhaka Stock Exchange (DSE) rose slightly today.
The DSEX, the benchmark index of the top bourse in Bangladesh, inched up 3 points, or 0.05 per cent, to close at 6,214.
The DS30, the blue-chip index, edged down 0.14 per cent to 2,198 while the DSES, the Shariah-compliant index, went up 0.11 per cent to 1,347.
Turnover, a key indicator of the market, grew 16 per cent to Tk 612 crore.
Of the securities, 60 advanced, 58 declined and 205 did not show any price movement.
Paper Processing & Packaging made the highest gain with an increase of 9.9 per cent.
Midland Bank, Orion Infusion, Bangladesh Monospool Paper Manufacturing, and Apex Footwear were among the top gainers.
Legacy Footwear was the sharpest loser, shedding 6.5 per cent.
Standard Ceramic Industries, Stylecraft Limited, Aziz Pipes, and Information Services Network were also on the list of significant losers.
Genex Infosys was the most-traded stock on the day with its issues worth Tk 44 crore transacting. Eastern Housing, Aamra Networks, Apex Footwear, and Unique Hotel & Resorts registered significant turnover as well.
The Caspi, the all-share price index of the Chittagong Stock Exchange, lost 3 points, or 0.01 per cent, to close at 18,304.
Of the issues, 33 rose, 39 retreated and 53 did not see any price swing. Turnover of the port city bourse dipped 8.5 per cent to Tk 6.4 crore.