Dhaka stocks fall for second day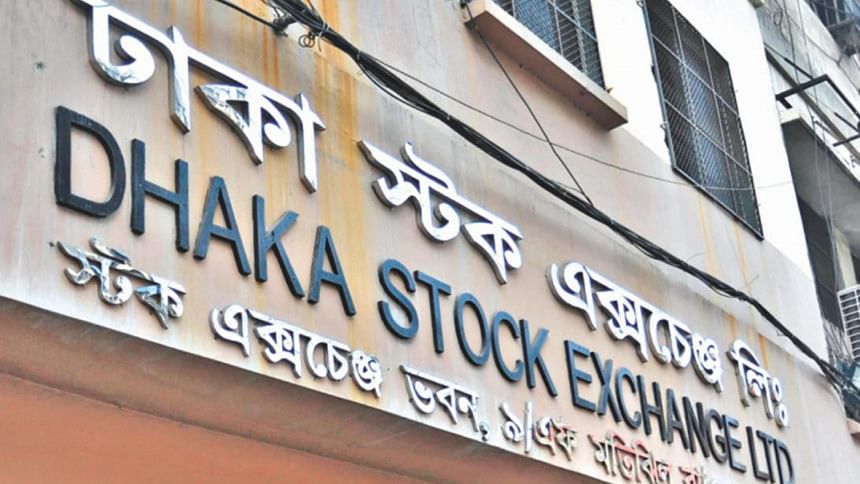 All indexes of the Dhaka Stock Exchange (DSE) fell today for the second straight trading session.
The DSEX, the benchmark index of the top bourse in Bangladesh, lost 9 points, or 0.15 per cent, to close the day at 6,278.
The DS30, the blue-chip index, fell 0.24 per cent to 2,225 while the DSES, the shariah-compliant index, dropped 0.12 per cent to 1,370.
However, turnover, an important indicator of the market, rose about 4 per cent to Tk 509 crore.
Of the securities, 32 advanced, 135 declined and 170 did not show any price movement.
Eastern Lubricants Blenders topped the gainers' list with an increase of 6.2 per cent. Orion Infusion was up 5 per cent, Genex Infosys rose 4 per cent, Intraco Refueling Station advanced 2.7 per cent, and Bangladesh Monospool Paper Manufacturing gained 2.4 per cent.
Aamra technologies topped the list of losers by shedding more than 8.3 per cent. JMI Hospital Requisite Manufacturing, Pioneer Insurance Company, BD Thai Food & Beverage, and Asia Insurance also suffered substantial losses as well.
Genex Infosys was the most-traded stock on the day with its shares worth Tk 59 crore transacted. Bashundhara Paper Mills, Aamra Networks, Eastern Housing, and Intraco Refueling Station also saw significant turnover.
The Caspi, the all-share price index of the Chittagong Stock Exchange, plummeted 37 points, or 0.2 per cent, to 18,533.
Of the issues, 25 rose, 62 retreated and 65 did not see any price swing.
Meanwhile, the port city bourse's turnover increased 97 per cent to Tk 12.88 crore. It was Tk 6.53 crore on Sunday.