World's greenest factory: making clothes, caring for nature
While passing through Nijhury Baraid Bazar, Bhaluka, around 100 kilometres north of Dhaka, anyone would spot the factory building on the side of the road.
For the onlooker, the building may seem to be one of the many factories that have emerged sporadically in the region. But if the individual has an inquisitive mind, he or she would find that he or she is looking at the world's best eco-friendly garment factory.
This is Green Textile Ltd (GTL).
One of its units of the factory, Green Textile Ltd unit 4, in February, topped the chart of eco-friendly garment factories in the entire globe.
With a score of 104 out of 110, the unit became the highest Leadership in Energy and Environmental Design (LEED) platinum-rated factory as per the United States Green Building Council, replacing an Indonesian garment factory, which scores 101.
Along with the greenest factory, Bangladesh is home to more than half of the top 100 LEED-certified eco-friendly industrial units, with the number standing at 53, according to the Bangladesh Garment Manufacturers and Exporters Association.
"When we heard the news, it was difficult to believe that our factory is the most compliant factory in the world," said an elated Tanvir Ahmed, managing director of Green Textile Ltd, a joint venture between Envoy Legacy and Epic Group.
"This is really a matter of great satisfaction and delight."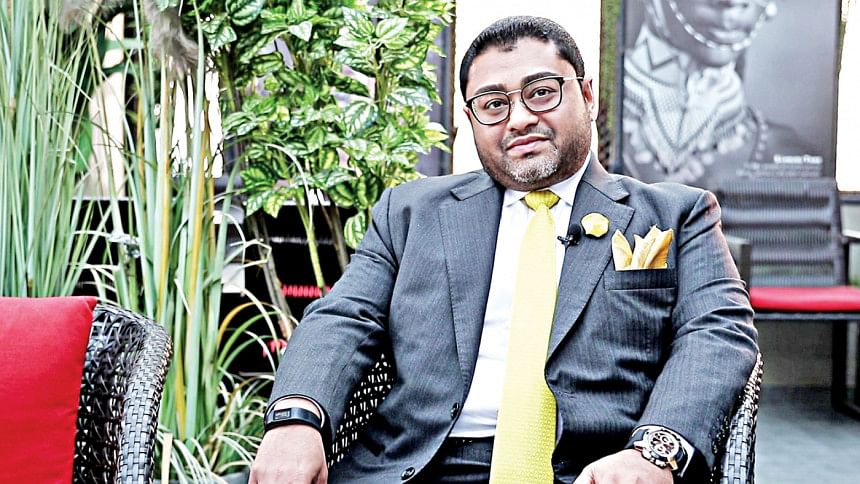 Inside the premise of GTL, whose three other units have also LEED certification as well, more than 6,100 workers are busy at their machines, completing the tasks at hand.
A quiet road and a walkway have divided the 16-acre premise of GTL, which has set up manufacturing units on both sides.
A couple of hundred yards inside the campus, one will come across an open clearing, a parking facility for bicycles and bikes and a training facility called by the factory authority as EPIC University.
There are charging facilities for electric vehicle as well.
GTL unit-4 sits on one side of the open space. Its 733-kWh solar rooftop power plant generates 980,000 units of electricity, meeting 60 per cent of its electricity requirement.
The 54,000-square-foot building has a large number of windows to let workers and employees enjoy daylight and views.
There are 60 evaporating coolers to keep the inner temperature of the factory low to allow its 1,100 workers to work at ease. The average temperature inside the factory ranges between 26 degrees Celsius and 28 degrees Celsius during summer.
In terms of energy consumption, a regular factory consumes 1,960,000 kWh of electricity whereas Green Textile Unit-4 uses one-third of that, or 653,333 units.
"We have kept 30 per cent space open. We have created facilities for daylight-saving and rainwater harvesting," Ahmed said.
Officials say the factory has been designed in a way that ensures efficient use of resources and reduces carbon footprint.
"We used an integrative design process when planning for the factory. This means that architectural, mechanical, electrical, plumbing and other service engineers worked together in multiple cycles to optimise the overall building performance," said Vidhura Ralapanawe, executive vice-president for innovation and sustainability at Epic Group.
The factory has a rainwater harvesting facility and a proper rainwater runoff management system.
According to Ralapanawe, the heat island effect is mitigated by using light-coloured surfaces and greenery. The site lighting is designed to reduce light pollution.
Its efficient fixtures and fittings reduce the water requirement by 51 per cent.
"Detailed metring allows us to monitor water use and take action to reduce it," said Ralapanawe.
GTL said building and equipment design, including ventilation systems, has been done to reduce energy use.
Its detailed metring allows factory management to monitor water, electricity, and steam use and take action to improve efficiency. It sources 32 per cent of raw materials locally and used recycled ingredients.
The factory authority said 100 per cent of the area is ventilated mechanically to provide better indoor air quality. To do so, it has carefully selected materials and paints.
Ahmed said it had a target to make a LEED platinum factory.
"It required a lot of passion. This will enable us to brand Bangladesh better."
He said if anyone looks at the investment, the amount may seem high.
"But the long-term benefits of establishing an eco-friendly factory are high. Besides, it gives a lot of gratification when a good institution can be developed."
"You are building a good institution and doing something for the nation."
Although the eco-friendly factory is not bringing in better prices, Ahmed says it gives buyers the confidence to place orders.
"Our buyers are major players in the world. So, ethical business practice is vital. We must care for workers and the environment and remain compliant."
Bangladesh is now the second-largest garment exporting nation after China and is home to the highest number of green garment factories in the world.
"This is not a small deal. This will create a new paradigm," Ahmed said.