Time to reset financial goals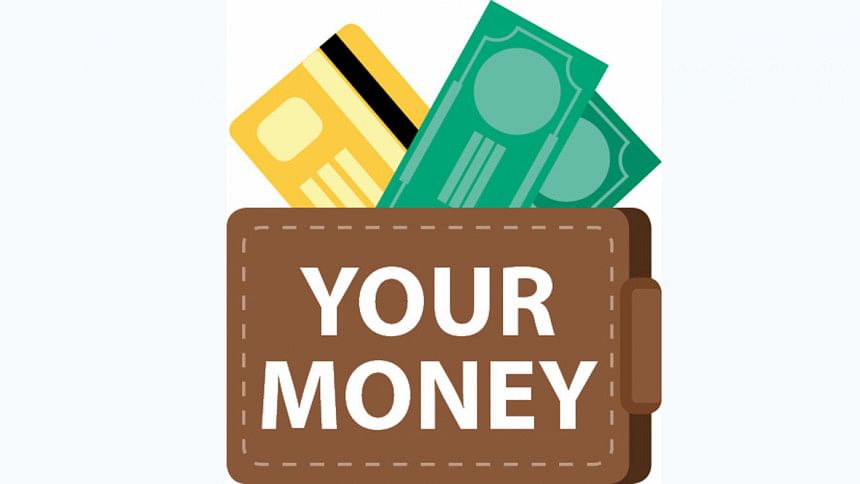 People across the world are eagerly waiting to welcome 2022. And, this is the perfect time to assess your financial goals and evaluate what is working and what is not in order to have a better life in a turbulent time.
While making financial resolutions to improve your situation is good practice at any time of the year, many find it easier to execute best practices at the beginning of a new year.
Ala Ahmad, chief executive officer of MetLife Bangladesh, says, "The pandemic has shown us the importance of managing health and financial well-being. Focus on these two priorities will continue to dominate many New Year resolutions."
For the coming years, he would like to encourage people to deeply think about utilising financial protection tools like insurance.
While savings create a great foundation for financial stability, it may not be sufficient to provide protection against the unfortunate events in life like death of a key earning member, critical illness, and accidents. By planning ahead with life insurance, one can enjoy the present, while keeping the future financially secured.
Md Kayser Hamid, managing director of Bangladesh Finance, says if it is personal finance, he would like to start a systematic investment plan to maximise return.
"Along with that, I will invest my 30-40 per cent savings in capital market products like mutual funds, initial public offering, and fundamental stocks."
He will also invest some in a government savings certificate and a fixed deposit receipt in a good rated financial institution to cover the inflation rate, which is rising.
Mohammed Monirul Moula, managing director of Islami Bank Bangladesh Ltd, says 2022 will have a different scenario than the previous years, so knowing the art of managing assets properly may present people with a smart lifestyle.
People are just recovering from the pandemic. Many of them had faced challenges managing family expenditures. So, they have to be a bit more calculative to manage personal assets and liabilities in a smarter way. 
They should segregate their needs, wants and luxuries and shape their year plan. Keeping a personal income-expenditure balance sheet may be helpful for smarter use of the pay cheque or monthly income.
People may set specific savings goals during the whole year.  Avoiding high interest-bearing debts or loans may save a good amount of the hard-earned money. Borrowing should be consistent with the pay back ability.
A large number of people have lost jobs during the Covid-19 pandemic.
"So, people may invest their surplus funds in labour-intensive sectors to generate more employment opportunities, maximise welfare and ensure best use of money," Moula added.
Hasan Haque, adviser of LAR Center of Canada, says it is always important to separate needs from wants in personal financial plan success.
"Continuation of Covid-19 and the surge of omicron variant are telling us to be extra careful in separating needs from desires to tackle unexpected issues in 2022."
A budget will be helpful in this regard. Maybe it's time for people to use personal financial advice from experts on their income and expenditure, assets and liabilities, and attitude towards risk, tolerance, and capacity.
It is also time to analyse financial and personal information to know about the strengths and weaknesses and develop a proper action plan.
You must build savings habit if you are not already into it. Start with as little as you can but commit to saving consistently.
Better financial wellness begins with aligning spending to values and long-term goals. Make a conscious effort to use money on the things that actually matter and say goodbye to willy-nilly spending and random discount offers and packages that are showing up at our doorstep.
We should spend on the things that bring happiness and get us closer to our goals.
Finally, we should make it balanced so the money we spend matches what we earn and nothing more. This will keep us out of debt or overspending.