Take cautious steps to face war-induced challenges
Former governor Atiur says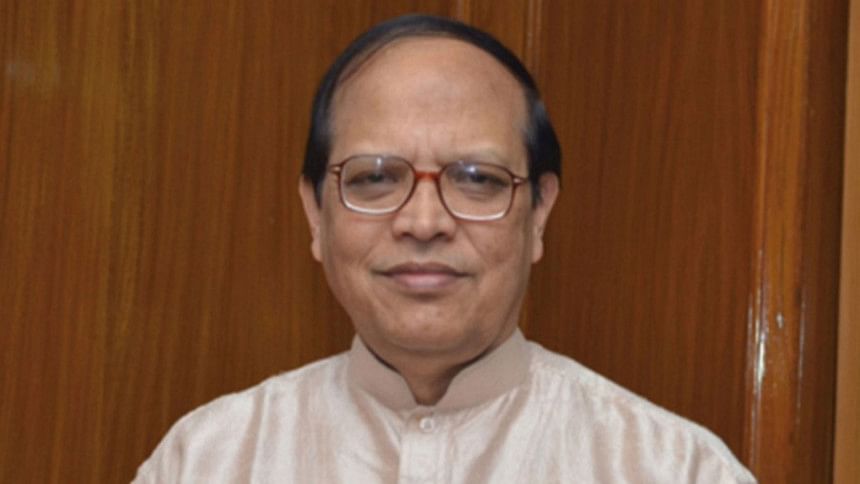 Bangladesh needs to take cautious steps and ensure proper coordination among macroeconomic policies to face the challenges brought on by the Russia-Ukraine war, experts said yesterday.
Owing to the fallout of the coronavirus pandemic, Bangladesh had been facing serious challenges even before the war broke out. The conflict, however, has intensified the macroeconomic crisis.
The inflow of remittance has fallen while export earnings are growing at a slower-than-expected pace, both because of the global crisis. On the other hand, import costs have fuelled, sowing the seed for the serious crisis Bangladesh is currently facing.
"If Bangladesh can overcome these challenges, macroeconomic stability will return easily," said Atiur Rahman, a former governor of the Bangladesh Bank.
"So, the country needs to be confident and adopt cautious steps."
Rahman made these remarks while making the keynote speech virtually at a seminar on "Post-Covid Impact and the Russia-Ukraine War: Economic Challenges and Way Forward for Bangladesh".
The Institute of Chartered Secretaries of Bangladesh (ICSB) organised the event at the auditorium of the Bangladesh Investment Development Authority (Bida) in the capital.
A massive supply-chain disruption and fuel price hike have occurred due to the ongoing war, Rahman said.
"The crisis may remain. But we will have to see how to overcome the supply-chain disruption."
The noted economist called for raising revenue generation to improve the fiscal space, continuing the support for agriculture and rural transformation, and ensuring a climate-resilient growth. At the event, Asif Ibrahim, chairman of the Chittagong Stock Exchange PLC, said the pandemic has had a severe impact on the economy.
Due to the pandemic, Bangladesh's apparel export fell by 17.2 per cent in 2020 and remittance declined by 8.6 per cent, he said.
Currently, Bangladesh is feeling the heat of the war in many ways.
"If the war persists, its impacts will intensify since export earnings might decline further while import bills might rise," said Ibrahim, also the vice-chairman of Newage Group of Industries.
To mitigate the impact of the global crisis, the country needs to adopt a multi-pronged approach, including ensuring support for informal sector workers and export-oriented industries, diversifying exports, and investing in renewable energy, he said.
Lokman Hossain Miah, executive chairman of the Bida, said the agency was trying to attract investors.
Mohammad Asad Ullah, president of the ICSB, M Nurul Alam, senior vice-president, and Tanvir Ahmed Siddiqui, company secretary of Prime Bank Limited, also spoke at the event.