Square Pharma set to launch factory in Kenya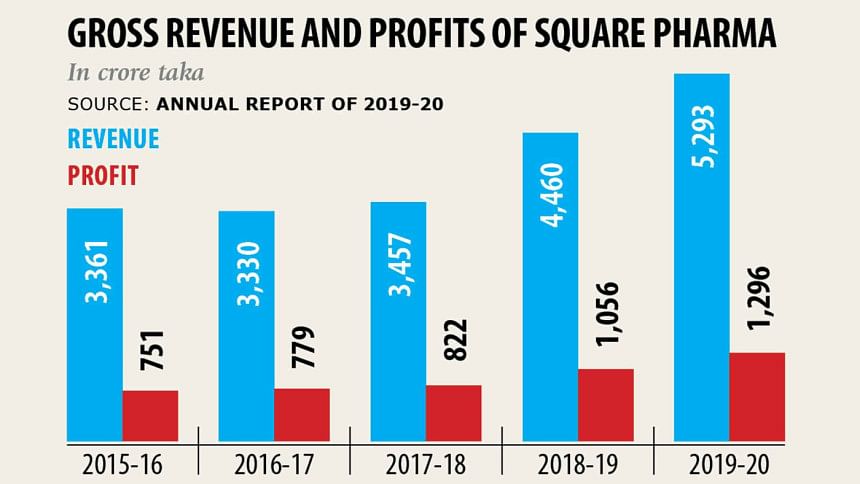 Square Pharmaceuticals will launch its production facility in Kenya within the next four months in a move that will considerably enhance the company's earnings from East African nations.
The local drug maker broke ground on its manufacturing plant in Nairobi back in 2018 and although the unit was initially set to begin production in 2020, the project was delayed by unavoidable circumstances.
"However, it is now in the final stage of implementation despite the Covid-19 situation," said Samuel S Chowdhury, chairman of Square Pharmaceuticals, in the company's annual report for 2019-20.
"As the situation improves, the company will continue to avail every opportunity to further expand and join the club of multinational companies in Bangladesh," he added.
With the state-of-the-art machinery, Square Pharmaceuticals Kenya EPZ Ltd aims to fulfil the unmet demand for medicine in Kenya, Tanzania, Rwanda, Burundi, Uganda and South Sudan.
The total project cost is estimated to be $17 million and working capital is $3 million, as per the company's annual report.
Of this amount, $12 million will be financed by Square Pharmaceuticals as equity investment while the rest will be financed through loans.
"We have a meeting with the industry ministry of Kenya today because the plant is almost ready," Tapan Chowdhury, managing director of Square Pharmaceuticals, said yesterday.
Chowdhury made these comments at a virtual programme organised by the Centre for Policy Dialogue.
"We will hopefully be able to start manufacturing at the plant by July or August," he added.
This is a first for the country that, with permission from Bangladesh Bank, a local company is establishing a drug production facility abroad.
"This is a big step for Bangladesh," Chowdhury said.
In the Kenyan company, Square Pharmaceuticals holds 100 per cent nominal share capital of 80 crore Kenyan shillings (KSH) having 8 lakh shares of KSH 100 each (1 Kenyan shilling equals US$ 0.0093).
The principal activity of the company is to manufacture and sell generic pharmaceutical products in Kenya and a majority of the East African community.
Square Pharmaceuticals has obtained clearance from the Pharmacy and Poisons Board, Kenya for setting up the plant on the banks of the Athi River.
Trial production at the new facility is expected to begin on July 31 this year, the annual report said.
The company's net loss for the financial year that ended on June 30, 2020, is KSH 61.55 lakh and total accumulated loss is KSH 2 crore as it is yet to generate revenue while incurring administrative expenses and foreign exchange loss, it added.
Square Pharmaceuticals has 859 products. Of them, 637 are pharmaceuticals, 134 are agrovets and 36 are pesticides and so on.
The leading drug maker's export market covers over 43 countries. During 2019-20, the company's exports amounted to Tk 165 crore, which is around 11 per cent higher than that of the previous year.
Since 1985, Square Pharmaceuticals has held the top spot in Bangladesh's pharmaceuticals sector.