S Korean firm to invest $35m in Bepza EZ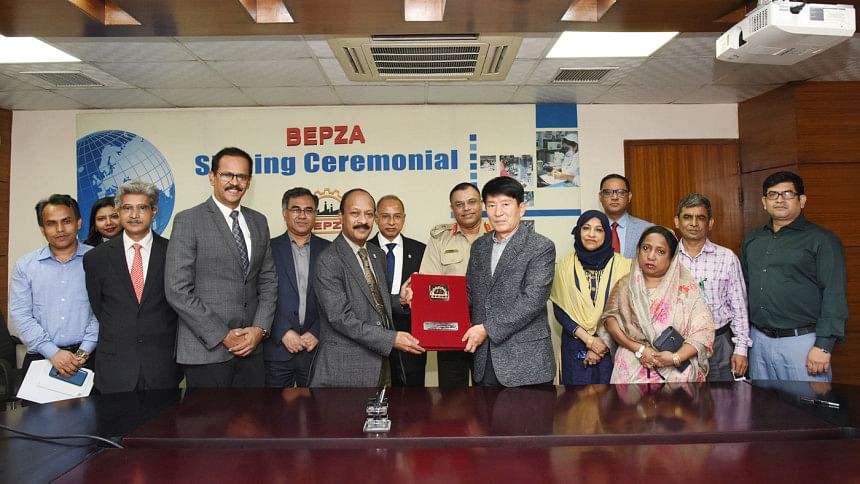 South Korean company HKD Bangladesh is going to establish an industry in Bepza Economic Zone to manufacture a range of camping equipment, from tents and sleeping bags to nuts and steel wires.
The company will invest $35.03 million to set up the facility where 6,650 Bangladeshis will get employment opportunities, said Bangladesh Export Processing Zones Authority (Bepza) in a statement yesterday.
The company will produce 18.8 million pieces of products annually.
The HKD is a company fully owned by foreigners. It started its operation in 1990 in Chattogram Export Processing Zone.
HKD Bangladesh would be the fifth venture of the HKD group with Bepza.
The group has four operational enterprises in Chattogram and Karnaphuli EPZ which have invested about $100 million for producing tents, camping equipment and readymade garments.
Around 10,000 Bangladeshi nationals are working in those factories, according to the statement.
Ali Reza Mazid, member for investment promotion of Bepza, and Chul Hee Kim, chief operating officer of HKD Bangladesh, signed an agreement to this effect at a programme at the Bepza complex in Dhaka yesterday.
BEPZA Executive Chairman Abul Kalam Mohammad Ziaur Rahman attended the deal signing ceremony.
Mentionable, including HKD Bangladesh, Bepza gave approvals to eight companies in total to set up industries in Bepza Economic Zone.