Protect IP rights for 'Smart Bangladesh'
Experts say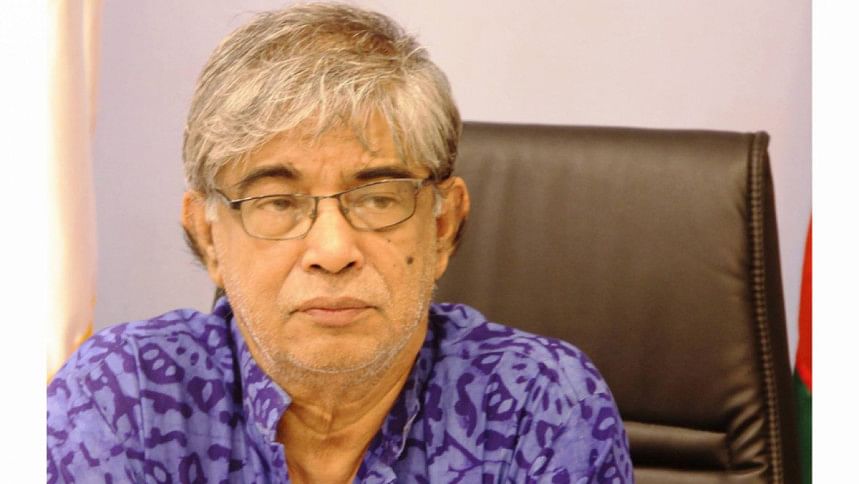 The protection of intellectual property rights is key to transforming the country into "Smart Bangladesh," according to Telecom Minister Mustafa Jabbar.
"I notice a lot of disinterest among people in ensuring copyrights. There will be no smart Bangladesh without innovation. So, it very crucial to protect the intellectual property rights of digital innovations," he said.
Mustafa was speaking at an event, styled "Importance of Preserving Intellectual Property in Implementing Smart Bangladesh, jointly organised by the telecom ministry, Technology Reporters' Network Bangladesh (TRNB) and Robi Axiata.
The event was held to celebrate Robi's 25th anniversary at the mobile network operator's head office in Dhaka yesterday.
Jabbar said there should be a single intellectual property office, where copyright and patent certificates can be obtained.
"Pharmaceutical companies have been the most profitable sector since the coronavirus pandemic began, and it is because their intellectual property rights are very strong," said Rajeev Sethi, CEO of Robi Axiata.
"Copyright and patent law should be given importance so that others cannot take away our rights," he added.
Mohammed Shahedul Alam, chief corporate and regulatory officer of Robi Axiata, said some attention needs to be paid for protecting copyrights, trademarks and patents to build Smart Bangladesh.
Brigadier General (retd) SM Farhad, secretary general of the Association of Mobile Telecom Operators of Bangladesh; Russell T Ahmed, president of the Bangladesh Association of Software and Information Services; Rashed Mehedi, president of the TRNB, and Masuduzzaman Robin, general secretary, also spoke at the event.