Private credit growth drops further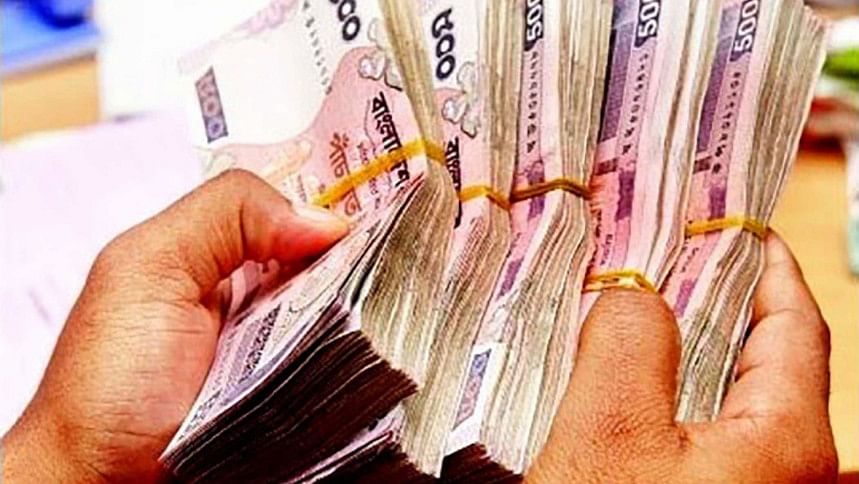 Private sector credit growth in Bangladesh dropped in October as banks slowed loan disbursement amid a liquidity crunch.
The credit growth stood at 11.91 per cent last month in contrast to 13.93 per cent recorded in September, data from the Bangladesh Bank showed.
The central bank has set a credit growth target of 14.1 per cent for the current fiscal year, which began in July.
The credit growth had maintained an upward movement between March and August, stoking worries among policymakers since inflation has surged.
But the growth has been facing a downward trend since September as banks' capacity to disburse loans has eroded substantially due to the ongoing stress in the foreign exchange market.
Some banks are purchasing American greenbacks almost every day from the central bank in exchange for the taka to clear import bills, so the majority of lenders are witnessing a shortage of loanable funds.
The central bank has injected more than $6 billion into banks so far this fiscal year to help businesses clear import payments.
The credit growth stood at 11.91 per cent last month in contrast to 13.93 per cent recorded in September, data from the Bangladesh Bank showed
Syed Mahbubur Rahman, managing director of Mutual Trust Bank, says banks are now facing liquidity stress so, it is difficult for them to give out loans smoothly.
Banks are enjoying returns up to 8.90 per cent on their investments in Treasury bills and bonds, whereas they are allowed to charge a maximum of 9 per cent in the interest rate on loans, he said.
On top of that, banks have to keep 1 per cent of the loans disbursed to borrowers in the private sector as provisioning.
"So, banks may not be feeling encouraged to disburse loans to the private sector," Rahman said.
Ahsan H Mansur, executive director of the Policy Research Institute of Bangladesh, says that the demand for cash is on the rise due to the existing high inflation.
This means a good number of people have been forced to withdraw funds from banks to tackle the price hike of essential commodities, said Mansur, also a former high official of the International Monetary Policy.
Inflation surged to a 10-year high of 9.52 per cent in August. It, however, fell to 9.10 per cent in September and 8.91 per cent in October.
"In addition, commoners' confidence in the banking sector has declined a bit in recent times due to financial scams. This is another reason for the liquidity shortage in banks," Mansur said.
"The liquidity position in the banking sector will not improve if the dollar shortage continues."
He explains that if remittance gets a boost, banks will be able to avert purchasing a hefty amount of dollars in exchange for the taka from the central bank.
"A downward trend of the private sector credit growth is not a good sign for the country," he added.