Preparing to participate in global talent supply chain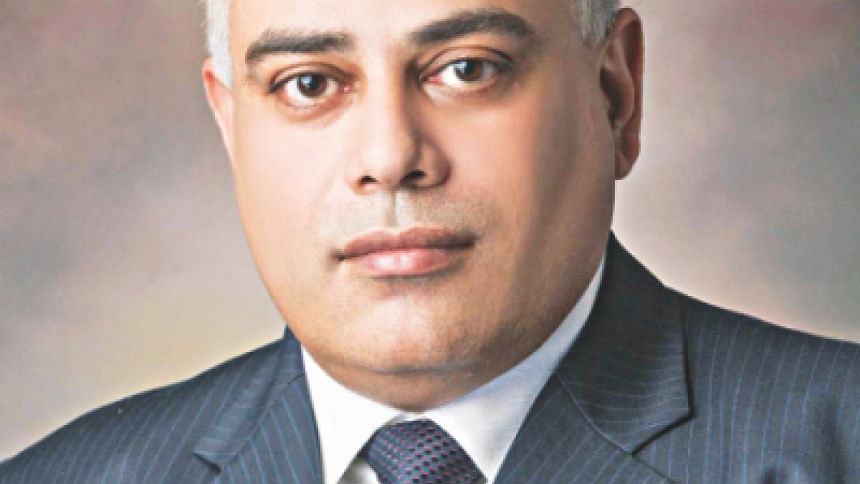 Bangladesh is rich in human resources. In addition to supporting its domestic production in sectors such as readymade garments, manufacturing and agriculture, it supports many overseas industrial activities.
According to the International Labour Organisation, each year, more than 400,000 workers leave Bangladesh for jobs abroad. As per Bangladesh Bank data, wage earners' remittance inflow was more than $21 billion in FY2021–22.
Meanwhile, Bangladesh's export revenue for the same period was $52 billion. So, remittances by migrant workers constitute a significant portion of the nation's economic activities.
However, the presence of Bangladeshi professional workers in overseas locations needs to be highlighted and celebrated more.
In the recent past, we have seen a considerable number of Bangladeshi professionals being elevated to the top roles in multinational organisations with multi-country responsibilities.
Yet, barring a few strong corporate brands in the services sector, there is limited awareness about the talent supply to the knowledge economy.
The 'Great Resignation' in North America has created an opportunity for many professionals, including Bangladeshi professionals, to elevate their visibility. Many professionals in North America are increasingly resigning from their jobs to break away from their daily work routines, thereby creating job openings across the ranks. Filling up those open positions would be relatively easier due to the talent supply crunch across sectors.
However, as employers tend to lean towards known qualifying criteria -- such as educational qualifications, reputations of universities and skill-building institutions, and perceived value of prior work experience -- filling these knowledge worker positions is not an easy task.
Although there are top-class educational institutions here, awareness about them in the global talent market should be increased. The government can help these institutions build their brand identities through world-class peer-reviewed research papers and help connect their alumni network.
The good news is that such developments have begun. Bangladesh University of Engineering and Technology has been ranked within the top 1,000 academic institutions by QS World Ranking.
Similarly, the election of a business school professor of Bangladesh as the chief of an Asian professional body is another good example. Institutions must encourage their faculty to get into similar internationally recognised roles.
Local firms may choose to perceive international trends such as the Great Resignation as an opportunity, instead of a threat.
Businesses in most countries tend to take an apprehensive view of such international openings for professionals due to the fear of losing their own talent base. While it is true that many professionals may quit their domestic employment for international pursuits, such events will indirectly help in enhancing the visibility of domestic business brands.
Global stakeholders will become more aware of the high-quality talent base existing within domestic businesses and be more willing to hire personnel from such backgrounds.
Therefore, the stakeholders in Bangladesh can develop a plan to market its abundant and talented human resources and enhance brand identities of local institutions to participate in and dominate the global talent supply chain in the future.
The writer is a partner with PwC. Views are his own.