Prepare for AI technology
It's reshaping manufacturing industry, say experts at China Daily-ANN webinar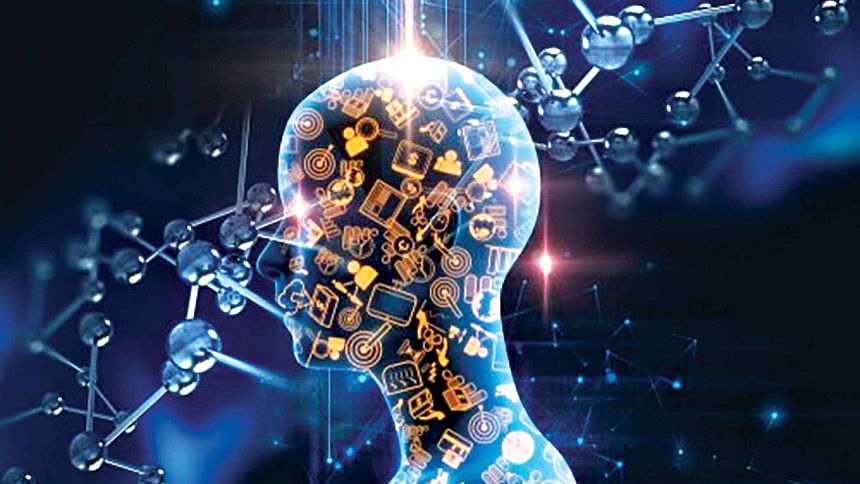 Firms in Asia should beef up their efforts to embrace artificial intelligence (AI) technology that is reshaping the traditional manufacturing industry, experts said.
"AI is very important. It is the future," said Neale G O'Connor, an expert on technology and innovation in manufacturing in China and a professor of accounting at Monash University Malaysia.
People had doubted that AI could go this far, Umar Saif, founder of Survey Auto, a big data service provider using machine learning and AI technology.
"Yet, AI had made noticeable progress in the last five to seven years globally in finding applications in the areas of services, financial services, manufacturing, and supply chain," he said.
They spoke at the China Daily Asia Leadership Roundtable themed "The Future of AI in Manufacturing Industries", jointly organised by the Tianjin Municipal People's Government Information Office, China Daily, and Asia News Network on Friday.
AI refers to the simulation of human intelligence in machines that are programmed to think like humans and mimic their actions.
In his presentation, O'Connor said factories needed a lot of efforts to move to the digitalisation of documents from manual documentation to start to capitalise on the opportunities that AI brings.
He highlighted the major challenge facing manufacturers to scale up and move into intelligent manufacturing.
"There is a legacy mindset. Many owners don't have a strategic vision for making their factory world-class and making world-class products. They are not focused on developing talents and skill-sets."
"My point is that a factory doesn't necessarily have to be fully robotised. Instead, it still can be labour-intensive. It's just a matter of picking strategic parts of the production line to digitalise and collect more data."
O'Connor underscored the concept of "cobots" to explain the employment impact of automation and intelligent manufacturing.
Cobots, or collaborative robots, are robots that work with people in a shared workspace and are created to help increase productivity rather than replace human workers.
Obvious opportunities being grabbed by industry players include predictive maintenance, defect detection, yield throughput, line optimisation, inventory, and parts optimisation, O'Connor said.   
Wang Yu, a research fellow of the College of Intelligence and Computing at Tianjin University in China, said AI had fully penetrated people's lives and their work.
It is widely used in many fields, including medical treatment, agriculture, government operations, entertainment, retail, transportation, finance, and manufacturing.
"Manufacturing has the largest market capacity. As a result, intelligent manufacturing has received huge attention around the world."
As all sectors have suffered huge losses due to the coronavirus pandemic, they realised the importance of AI and intelligent manufacturing.
Automatic production is the future of the manufacturing industry, Yu said.
Under a survey in Tianjin city last year, a questionnaire was sent to 472 enterprises. It found that they were paying more attention to intelligent manufacturing.
He attributed the changes to the pandemic and the support from the government.
"Tianjin considers intelligent manufacturing as a rare opportunity for economic development. We have every reason to believe that Tianjin and the nation would soon enter an intelligent manufacturing era."
Yu provided examples of manufacturing companies using AI to upgrade their production.
Flying Pigeon, a bicycle manufacturer in Tianjin, used to need several hours to assemble one bicycle in the 1990s.
"Since about eight years ago, Flying Pigeon has transformed its manufacturing to intelligent manufacturing. What they can do is that they assemble a bicycle in 15 to 17 seconds," Yu said.
Umar Saif said the retail market was fragmented in most parts of the world, with mom-and-pop stores dominating because of few large chains.
Point of sales devices are not in use to collect data digitally. As a result, there is no reliable data for multinationals to know what people are buying and by how much, and by the time they get this information, it is too late.
The forecasting is based on a guesstimate, Saif said, calling the market dark because there is no data about it.
"Companies could predict market demand and design the manufacturing process from production capacity to the supply chain through machine learning and big data analysis from the consumption data collected in mom-and-pop stores by distributors."
In a pre-recorded presentation, Masahiro Nakamura, chief executive officer of Lexer Research Inc of Japan, said: "We are racing to the AI technologies for much functioning, but there are different difficulties in the production process, as well as in production and resource management."
Speaking as a panelist, Ly Ly Cao, a reporter at Viet Nam News, said Vietnam has been famous for its cheap labour and labour-intensive factories for a long time.
"But things are improving as industries are adopting more high technologies," she said, adding that the government has launched supportive policies for companies adopting high technologies.
Applying AI would require big data and companies can collect data from various sources. But it would be a challenge to ensure the quality of data, she said.
Chai Hua, a senior business reporter of China Daily Asia Pacific, highlighted the shortage of AI talent with high academic degrees and a keen willingness to devote themselves to manufacturing industries.
"We should develop talent training models and accelerate the cultivation of more AI talent in manufacturing."
DJ Clark, multimedia director of China Daily Asia Pacific, and Pana Janviroj, executive director of the Asia News Network, moderated the programme.