Prefabricated Steel: Much of the demand met by local firms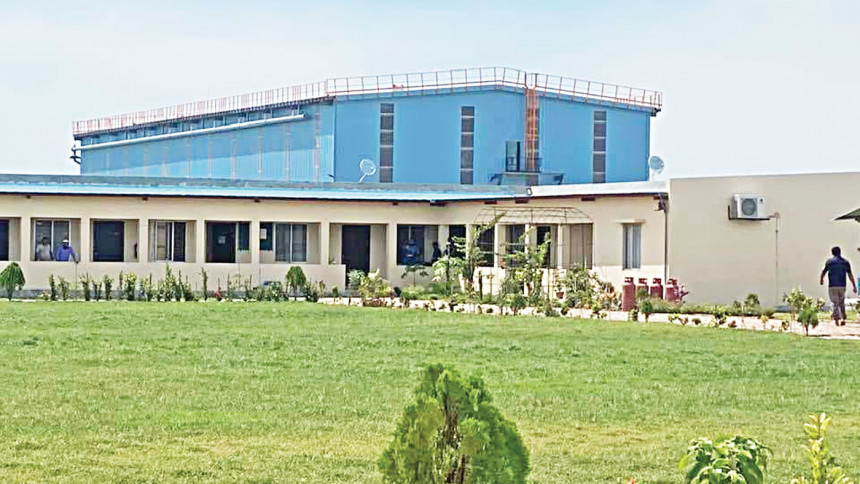 Local manufacturers now control 90 per cent of the once import-heavy prefabricated steel market thanks to capacity building and an increase of skilled manpower, according to industry insiders.
The domestic prefabricated steel market is currently worth around Tk 4,000 crore while it was Tk 2,000 crore in 2010, shows data from the Steel Building Manufacturers Association of Bangladesh (SBMA).
This massive growth in the industry is a result of industrialists preferring prefabricated steel for construction and other purposes due to its efficient cost and versatility.
"Local manufacturers are able to cater to 100 per cent of the domestic demand while the government uses imported prefabricated steel in different projects," said Humayun Rashid, managing director and chief executive officer of Energypac Power Generation.
Bangladesh currently needs at least 3 lakh tonnes of prefabricated steel each year.
Of the total demand, local companies provide around 2.7 lakh tonnes while the rest is met by foreign companies.
Rashid went on to say that Steelpac, a sister concern of Energypac, supplies around 12,000 to 13,000 tonnes of the product each year.
However, small-scale suppliers are finding it difficult to secure orders from the private sector due to their lack of recognition, he added.
SBMA President Jowher Rizvi said the sector has created around 2 lakh opportunities for direct employment in more than 50 active companies.
Liton Kumar Sharma, managing director of Tiger Steel Bangladesh, said the sector grew by an average of 15 to 20 per cent annually since 2010, excluding the pandemic years in 2020 and 2021.
"Still though, local companies do not manufacture the raw materials and so, the industry is import dependent in this regard," he added.
Sarwar Kamal, managing director of MacDonald Steel, said the industrial sector requires 80 per cent of the country's total demand for prefabricated steel while commercial and residential buildings take up 15 per cent and 5 per cent respectively.
Kamal then informed that all the required raw materials are imported from Japan, China, South Korea, and India with import duties ranging from 32 to 62 per cent.
Abdullah Al Mahmud Faruk, project director of the Bangabandhu Sheikh Mujib Shilpanagar (BSMSN), said a huge amount of prefabricated steel structures will be used to set up industries inside the economic zone.
While there is no estimate on just how much of the steel will be required, Faruk assumes that it will be more than one million tonnes considering the hundreds of factories and warehouses to be established inside the BSMSN within the next three to four years.
A majority of local prefabricated steel makers are receiving orders from factories inside the economic zone even though the investors of these units could import the required materials without having to pay any duty by taking permission from the Bangladesh Economic Zones Authority.
Prefabricated steel structures that will eventually become fully operational factories are already visible inside the BSMSN as factory set up is ongoing in line with the project's development works, Faruk added.
Market players say the demand for prefabricated steel has been increasing due to rampant industrialisation across the country.