More talks with Japan today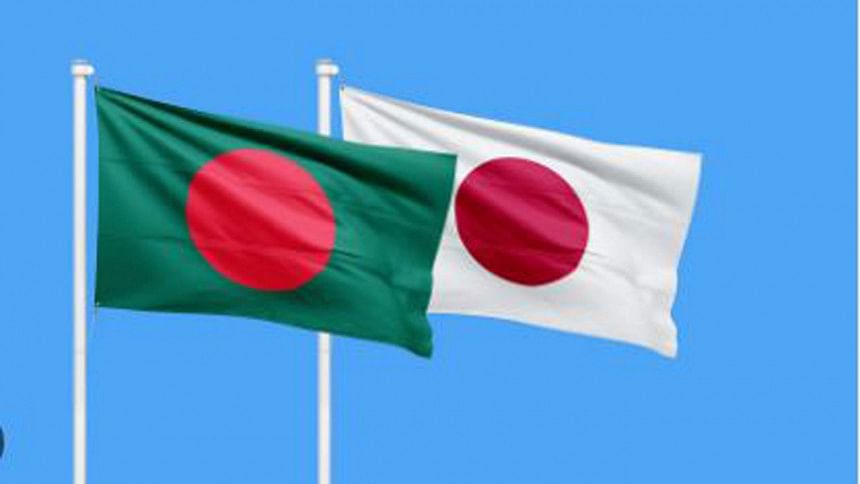 A second round of discussions between Bangladesh and Japan starts in Dhaka today to finalise negotiations focusing a joint study, which would act as a guideline principle for signing an economic partnership agreement (EPA).  
The first round of discussions on the study was held in Tokyo in April during a visit of Prime Minister Sheikh Hasina, said Yuji Ando, country representative of Japan External Trade Organisation (JETRO) in Bangladesh.
He, however, did not state where the discussions would take place.
A 10-member delegation of the Ministry of Economy, Trade and Industry of Japan has already arrived in Dhaka to hold discussions on the study.
Yasutoshi Nishimura, minister for economy, trade and industry of Japan, arrived in Dhaka on Sunday and participated in a summit on Bangladesh and Japan economic relationship for the next 50 years.
At the summit, Nishimura said the joint study for signing an EPA would be finalised within this week so that formal negotiations could be launched as soon as possible.
A 10-member delegation of the Ministry of Economy, Trade and Industry of Japan has already arrived in Dhaka to hold discussions on the study.
Senior Commerce Secretary of Bangladesh Tapan Kanti Ghosh could not be reached over the phone to know about the second round of discussions.
Those joining the discussion from the Bangladesh side include senior officials from the commerce, foreign and other ministries, National Board of Revenue and tariff commission, said Ando.
The joint study was launched by the two countries last December for increasing trade and investment through an EPA, which would cover not only tariff issues but also investment.
Bangladesh has been looking forward to signing free trade agreements (FTAs), preferential trade agreements (PTAs), comprehensive economic partnership agreements (CEPA) and economic partnership agreements (EPAs) with major trading partners.
This is aimed at retaining zero-duty benefits once Bangladesh makes the United Nations country status graduation from a least developed to a developing nation in November 2026.
Being a least developed country at present, Bangladesh enjoys preferential duty benefits, including duty free access, to 38 countries, including Japan.
Of the country's annual export earnings, 71 per cent is concerned with Generalised System of Preferences.
Different studies suggest that once Bangladesh becomes a developing nation, it will lose business worth $7 billion a year because of the erosion of the preferential duty benefits.
Bangladesh will face between 8 per cent and 10 per cent duty on shipment of goods to Japan after the graduation if an EPA cannot be signed to retain existing zero-duty benefits to Japanese markets.
Japan is the first country in Asian where Bangladesh's export earnings crossed $1 billion in fiscal year 2014-15, according to data from the Export Promotion Bureau (EPB).
Last fiscal year, Bangladesh exported goods worth $2 billion to Japan, securing a year-on-year growth of more than 40 per cent.
Here the garment sector staged a strong performance, as it accounted for more than 95 percent of the overall exports.
Garment export to Japan grew by over 45 per cent year-on-year to reach $1.59 billion in fiscal year 2022-23, said the EPB data.
Bangladesh's exports to Japan started climbing since 2008, when the Japanese government adopted a China Plus One Strategy to reduce overreliance on China.
A lot of Japanese companies, especially clothing retailers and brands, have started coming to Bangladesh with a lot of work orders.
In April 2011 the Japanese government also relaxed a Rules of Origin for the knitwear sector which eventually helped raise garment shipments to Japan.
Earlier, the Japan government had imposed a 17 per cent duty on import of knitwear items, mainly to protect the age-old domestic Japanese knitwear industry.