Malek, Elahi elected as MTB chairman, vice-chairman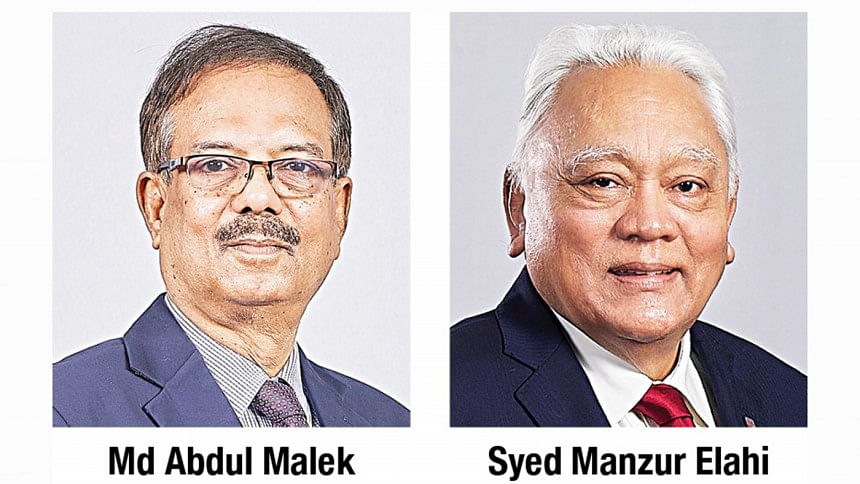 Md Abdul Malek was recently elected as the chairman of Mutual Trust Bank.
Malek was serving the bank as vice-chairman for the last two years, a press release said.
He was the chairman of Sheltech Consultants (Pvt) Ltd.
Malek obtained a bachelor's degree in civil engineering from the Bangladesh University of Engineering & Technology.
Syed Manzur Elahi, founding chairman of MTB and Pioneer Insurance Company, has been elected as vice-chairman of the bank.
Elahi served as the chairman of the MTB board executive committee.
He is the chairman of various concerns of Apex Group, Grey Advertising (Bangladesh), Quantum Consumer Solutions, Manusher Jonno Foundation, Sunbeams School and MTB Foundation.
He is the managing director of International Publications, director of the Credit Rating Agency of Bangladesh and the Central Depository Bangladesh, chairman of the board of trustees of East West University, member of the board of trustees of the Centre for Policy Dialogue, the Diabetic Association of Bangladesh and the Bangladesh Freedom Foundation.
He did an MA in economics from the University of Dhaka.