Jatri raises series A round led by SBK Tech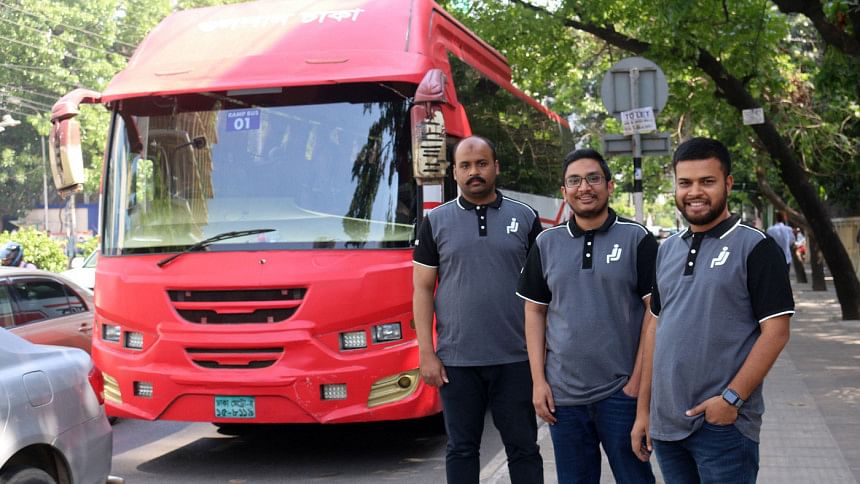 Jatri, a transportation and mobility startup based in Bangladesh, has announced that it raised an oversubscribed Series A investment round as it looks to expand its footprint to new cities.
However, it has not disclosed the amount it raised in this round.  
This latest round consists of new and existing investors, stacking Jatri's total venture investment to $5.25 million, according to a statement.
A series A round is the name typically given to a company's first significant round of venture capital financing. A startup typically raises $2 million to $15 million through the process.
Jatri's round was led by SBK Tech, a Singapore-based venture capital fund, and was participated by notable global investors, including Alsa, Genting Ventures, DVC, and Doha Tech Angels.
In addition, existing investors such as Reflect Ventures, Brain-Too-Free Ventures, Tocumsef Capital, and Sabr Capital also made follow-on investments in the round.
"With the fresh fund, Jatri will expand its operation to new cities and augment its existing services."
Mass transit in Bangladesh has long been characterised by its unorganised, traditional, and inefficient nature, with buses serving as the primary mode of transportation for most of the population.
Commuters regularly face challenges such as overcrowded buses, inconsistent fares, and premium charges by conductors, while bus operators and owners grapple with pilferage caused by a lack of visibility and cash book-based record-keeping.
Jatri is tackling the pain points faced by commuters, operators, and regulators in the public transportation sector with its full-stack services that aim to digitalise and modernise the industry.
The tech-enabled service offers operators and bus owners a centralised dashboard that syncs with every vehicle on the network, digitalises data, streamlines operations, and allows for better allocation of resources.
Commuters benefit from standardised prices, transparency, convenience, and a broader range of transportation options.
In the press release, Sonia Bashir Kabir, managing partner of SBK Tech and lead investor, said, "We are committed to investing in startups like Jatri that directly impact the lives of ordinary citizens."
"Mass mobility is a multibillion market opportunity that was inefficient, opaque, and largely un-bankable. This is an industry ripe for digital transformation and will lead to a cashless, Smart Bangladesh."
"Jatri's unique value proposition has efficiently demonstrated that technology can solve problems of the masses at scale."
In November last year, the Dhaka Road Transport Owners' Association announced Jatri as the exclusive e-ticketing partner, starting with 5,650 buses operating in the capital city.
Since then, the company has processed more than 100 million ticket sales.
Jatri's digital platform, which replaces manual and error-prone paper-based reporting, has resulted in an increase in daily sales by 15-25 per cent per bus, previously lost to theft and leakage.
"Jatri's large and growing network of bus partners is proof of the dire need for digital transformation of Bangladesh's mass transportation industry," said Aziz Arman, CEO of Jatri.
"This fresh round of funding will allow us to continue to build momentum to create the 2.0 version of the mass public transport system."