Infrastructure for tourism not built in planned way
Jatiya sangsad speaker says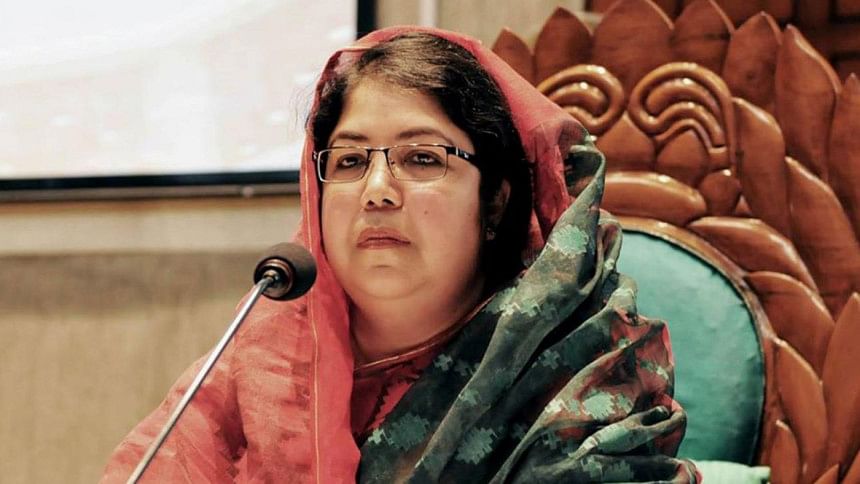 Infrastructure facilities for the tourism sector in Bangladesh have grown on the basis of demand but not in a planned way, said Jatiya Sangsad Speaker Shirin Sharmin Chaudhury yesterday.
"We have to determine the existing demands and build up the tourism sector in a planned way in different places like Dhaka, Chattogram, Sylhet and other areas," she said.
The speaker made the comments at the inaugural ceremony of a four-day tourism fair titled "Bangladesh Festival 2023" at the Bangabandhu International Conference Centre.
The Bangladesh Tourism Board (BTB) organised the event on the occasion of World Tourism Day.
The tourism industry is one of the tools for the socio-economic development of a country, she said.
"Bangladesh is a land of immense beauty and the bearer of glorious heritage and culture," she said. "There is no alternative to increasing infrastructural facilities for travellers."
She also pointed to the lack of facilities on beaches.
"If we can ensure the proper environment and increase facilities in beach areas, we may get more foreign tourists," she said.
Chaudhury added that everyone should take the initiative to highlight the country's immense tourism potential to domestic and foreign tourists. As a result of everyone's sincere participation, the tourism industry will play a helpful role in the economic growth of the country, she opined.
She also proposed to start tourist trains in Sylhet and bus services in Dhaka.
The speaker further underscored the importance of coordination among the several ministries and divisions with the Ministry of Civil Aviation and Tourism.
Following the inauguration, a panel discussion was held on "Plastic Free Saint-Martin" at the same venue.
Speakers urged the government to restrict the number of visitors to Saint Martin Island and take the initiative to ensure proper waste management.
"Alongside raising awareness among locals and tourists, we have to ensure an economically viable option before saying plastic-free Saint Martin," said Tanvir Shakil Joy, president of Climate Parliament Bangladesh. "If we cannot provide an alternative way, we cannot stop the use of plastic products by enforcing laws," he said.
Asheq Ullah Rafiq, member of the standing committee of the Ministry of Civil Aviation and Tourism, said that, alongside Saint Martin, measures should be taken to develop Cox's Bazar under a proper master plan that focuses on waste management.
Shibul Azam Koreshi, President of Tour Operators Association Bangladesh, urged the development of a bio-gas plant to make use of Saint-Martin's waste.