How diaspora can support Bangladesh's development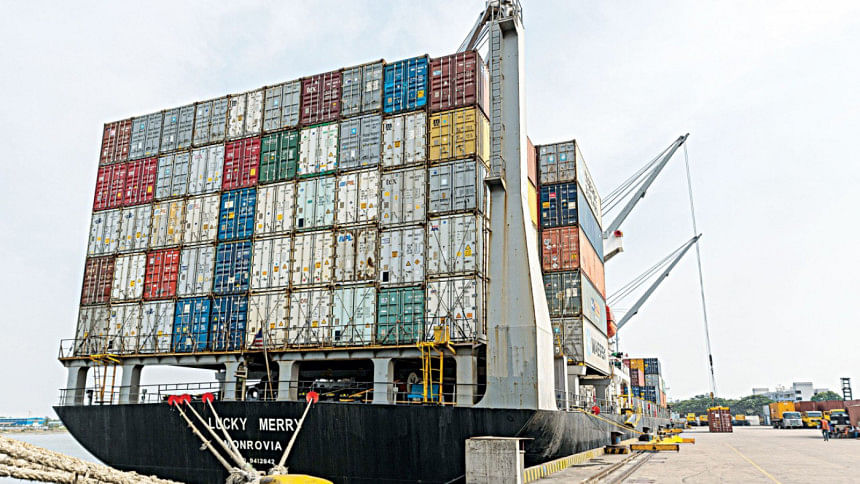 An estimated 13 million Bangladeshis are living abroad, temporarily and permanently, in as many as 162 countries. With the number, Bangladeshis are the sixth-largest group of migrants in the world.
They migrated for a varied number of reasons – jobs, education, improved standard of living etc. Whatever might be the reasons for their departure, they still feel connected to their roots- their country of origin, their motherland Bangladesh.
They may be a thousand miles away from Bangladesh, but their homeland occupies a special place in their hearts. With this deep attachment and connection comes interest and passion for the development of their homeland.
A recent example would aptly mirror the fact. Bangladeshis living in Australia have applied to the parliament of the country to send 50 million vaccines to Bangladesh as a gift. They are leaving no stone unturned to help Bangladesh at a time when the country has been battling to cope with the surge in Covid-19 infections. They are making efforts out of their true love for Bangladesh, for their friends and families still living in Bangladesh and the fellow countryman. This type of assistance from the non-resident Bangladeshis (NRBs) is essential for prompt recovery from the pandemic of the century. 
In another instance, the Bangladeshi community living abroad strongly protested when an English web series included a dialogue that unjustifiably undermined the "Made in Bangladesh" brand. This is also a testimony to their deep attachment, pride and love for Bangladesh.
Bangladeshi expatriates, particularly those who are living aboard on a temporary basis as migrant workers, have been playing a crucial role in the development of Bangladesh by sending their earned money back to their home country. Not only this money is supporting hundreds of thousands of families in Bangladesh but also contributing to the country's economic development.
The remittances they sent pushed Bangladesh's foreign currency reserves past $46 billion this year. Foreign reserve is important to pay import bills and maintain the balance of payment, and it's one of the important factors of the country's credit rating.
Despite the impacts of Covid-19, which adversely impacted remittance flows globally last year, Bangladesh received $24.78 billion in the last fiscal year as remittance.
On the other hand, many Bangladeshis and their off-springs are permanently residing in different countries, and they have become an essential part of the host nations. Many NRBs have higher levels of education, special skills, technical expertise, and significantly higher incomes.
Many of them are well-established businesspeople having considerable investments in their countries of residence, while many hold influential positions in governments as politicians and members of parliaments.
Besides, a lot of Bangladeshis are renowned scientists, academicians and researchers. They proved their mettle and established themselves as successful in their respective fields.
Even the second and third generation of NRBs are securing laudable positions in many countries across the globe.
For instance, we can pompously mention three Bangladeshi women living abroad who have made us feel proud, honoured and delighted in the recent weeks: Sadia Khanom, who invented a disinfectant spray that kills pathogens; Kishwar Chowdhury, a Bangladeshi contestant who secured third place in the MasterChef Australia competition; and Azmeri Haque Badhon, who stole the limelight at the Cannes Film Festival for her movie, "Rehana Maryam Noor". All of these achievements were inspiring and proud moments for us.
Their accomplishments and success have earned them a personal reputation and brought pride for Bangladesh in their countries of residence as they helped place Bangladesh on the global map in a favourable light.
However, NRBs can play a significant role in shaping Bangladesh's financial, social and economic conditions. Therefore, we need to sincerely and seriously think about and explore avenues to engage them in a well-coordinated and effective way.
NRBs can also play a key role in the development of Bangladesh as major direct investors in important and emerging industries. Bangladesh is an ideal place for investments in emerging industries, including high value-added textile.
Bangladesh has succeeded to increase the capacity of its primary textile industry, especially for knitted fabrics. But the capacity of the woven textile industry remains insignificant as it meets only 35-40 per cent of our export demand. So going forward, we need more capacities in the woven and non-cotton textiles.
Other potential areas for investment are artificial fibre-based yarns and fabrics, functional fabrics like polyester, viscose, spandex, and mélange.
Apart from textiles, there are tremendous investment opportunities in other sectors like ICT, light engineering, jute, leather, pharmaceuticals, ceramics, bicycle, and shipbuilding.
In the era of the 4th Industrial revolution, the ICT sector is a high potential sector for investment in Bangladesh. Currently, a few companies in Bangladesh are working with artificial intelligence-based technology, data analytics and business intelligence.
NRB engineers who are working for the world's renowned IT companies can invest in this sector. They can also play a crucial role in developing the human capital of Bangladesh through knowledge spillover and technology transfer. Since Bangladesh is going through the golden period of demographic dividend, these efforts will be accommodating in developing a more upskilled workforce.
Bangladeshi missions abroad can engage the diaspora community with an aim to develop the human, cultural, social, and economic capital of Bangladesh.
Migrant Bangladeshis can also be a great help in terms of bilateral transactions since they are well aware of the regulation and policies of a particular country. A database of researchers, entrepreneurs, skilled professionals and policymaker NRBs can be generated for increased inter-connectivity.
However, the government needs to pave the way for NRBs in a favourable manner to create an enabling environment so that they feel encouraged to invest in Bangladesh. The government can think of creating a special economic zone for the NRB investors where they should be given preferential treatment.
The Bangladesh Bank has created the opportunity for NRBs to invest in various bonds. This is undoubtedly a wonderful initiative. Also, the capital market of Bangladesh could attract foreign direct investment where the NRB community can become the key investors.
But all these need strict compliance, financial discipline and accountability where investors can feel that their investment is safe. Moreover, a one-stop service centre can be set up to make the process more NRB investor-friendly.
NRBs can play a significant role in brightening the image of Bangladesh internationally. Bangladesh has a lot of success stories and potential to tell the world. But we are still lagging in this regard. On the contrary, vested quarters have always been active globally to tarnish the reputation of Bangladesh by spreading propaganda based on misinformation and fabricated information.
If our Bangladeshi brothers and sisters come forward to counter such ill attempts, the vested quarters will not be able to damage the image of Bangladesh.
Moreover, Bangladeshis living abroad can promote Bangladesh from their respective positions. NRBs holding influential positions can play a role in promoting Bangladesh's interests, including at policy-making levels.
Millions of Bangladeshis living in different parts of the world also make up a huge consumer group who buy garments, among many other products.
If they give preference to "Made in Bangladesh" garments while shopping and present them as gifts to their foreign friends, it will significantly impact our apparel exports. It will also contribute to promoting the "Made in Bangladesh" brand.
We have to recognise the value that NRB populations bring to development efforts. Government assistance in terms of harnessing this largely untapped area by creating a healthy environment and a policy mechanism is absolutely crucial so that Bangladeshis living abroad can be engaged with the development of Bangladesh.
Experience can be gathered from countries such as India, Japan and the Philippines about making the best use of the diaspora network.
The author is president of the Bangladesh Garment Manufacturers and Exporters Association.