Govt signs 50m euro financing deal with AFD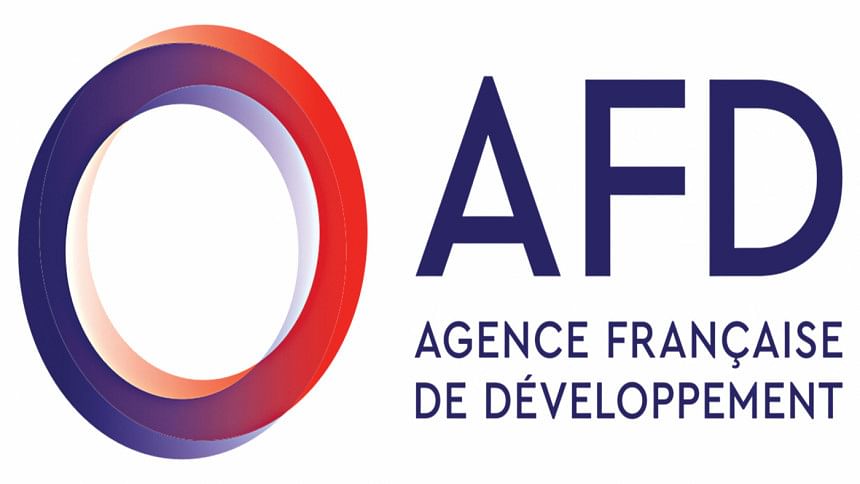 The government recently signed a €50 million credit facility agreement with the Agence Française de Développement (AFD) to accelerate Bangladesh's economic transition to a green economy.
The fund will finance projects related to energy efficiency, renewable energy and women entrepreneurship through Bangladesh Infrastructure Finance Fund (BIFFL).
It aims to increase the volume of investments in energy efficiency and renewable energy production in Bangladesh and the dissemination of such investments in those areas within the private sector, according to a statement.
The project will help promote female entrepreneurship as well.
It is a loan to the government of Bangladesh, with a maturity period of 15 years, including a three-year grace period.
Fatima Yasmin, secretary to economic relations division, and Benoit Chassatte, AFD country director for Bangladesh, signed the loan agreement on behalf of the government and AFD respectively.
The credit line will be on-lent by the government to public non-banking financial institutions (NBFI) to finance investments in the fields of energy efficiency, production of renewable energies, and women's entrepreneurship.
The development comes amid Bangladesh's failure to achieve its target to raise the share of renewable energy in total power generation to 10 per cent by 2020 due to a lack of resources, technology and policies.
Currently, about 767 megawatts of electricity are generated from renewable sources, accounting for 3.3 per cent of the total electricity produced.
The Renewable Energy Policy 2008 had set a goal for renewable sources to account for 5 per cent of the electricity generated by 2015 and 10 per cent by 2020.
In the Eighth Five-Year Plan, the target was revised for the 10 per cent minimum to be attained by 2025.
"This loan will also help the country attain its sustainable development goals," Asif Ahmed Khan, a principal officer at Bangladesh Infrastructure Finance Fund, told The Daily Star.
Eligible clients can secure the loan through applications. The applicants' creditworthiness would then be analysed in line with banking norms before funds are disbursed.
The interest rate for clients has not been fixed yet. However, it could be 6 per cent as it is set as a tentative figure, Khan said.
The producers of renewable solar, wind and hydro energy will be considered for the loans.
Entrepreneurships with 50 per cent female ownership will also be eligible, he added.
Bangladesh Infrastructure Finance Fund uses 10 per cent of its portfolio in green and sustainable finance, which is the highest among all NBFIs, according to Asif.
The amount of loans disbursed by Bangladesh Infrastructure Finance Fund at present stands at Tk 3,800 crore.
The AFD is a bilateral development agency implementing official development assistance on behalf of the government of France. It has been operating in Bangladesh since 2012.
It supports development projects for urban development and infrastructure (water and sanitation, public transports, urban services), power & green energy (energy efficiency, renewable power), corporate and social responsibility (enhancement of safety standards and environmental and social performance).
The agency provides concessional sovereign loans and mobilises grants under the regional blending facility of the European Union.