Govt labs in eight divisions to test food quality
Food and Chemical Lab Expo held in Dhaka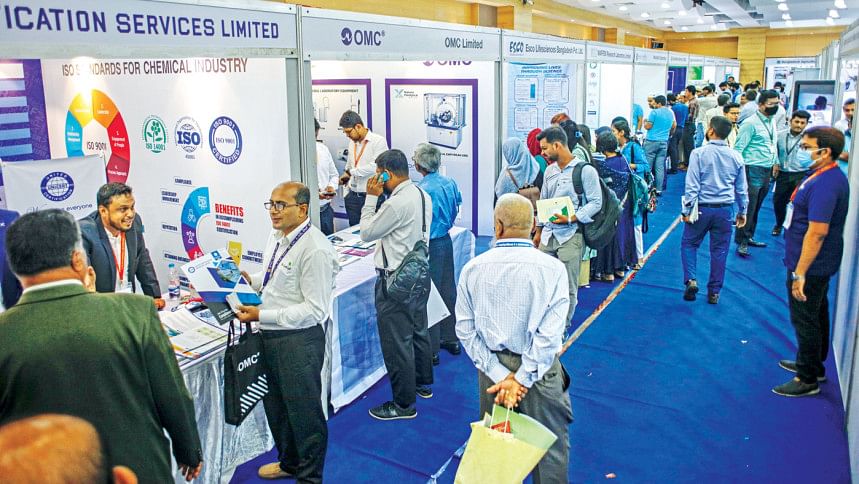 The government is set to install "food laboratories" in eight divisions across the country aiming to ensure hygienic and quality food in the market, said Food Minister Sadhan Chandra Majumder yesterday. 
He was inaugurating a first-ever Food and Chemical Lab Exposition in the capital's Bangabandhu International Conference Center.
The event was organised by Bangladesh Food Safety Authority (BFSA), an autonomous national regulatory agency, under a Bangladesh Trade Facilitation Project funded by the United States Department of Agriculture.
Besides, an agreement has been signed with Japan International Cooperation Agency to set up a testing laboratory of international standard in Narayanganj and roll out eight mobile laboratories across the country, said Majumder.
"These initiatives are very crucial…we still have to (sometimes) conduct tests abroad," said the minister.
He also drew the attention of food processors and exporters, saying that producing safe and nutritious food would make a name for the country.
"If we can test the food properly, we will also be able to expand exports…It will help us build authenticity," he added.
Majumder also urged manufacturers to practice questioning their conscience. "We have to move in the right direction, with the right mind," he said.
The exposition was abuzz with fanfare and festivity as students, teachers, researchers and professionals engaged in daylong activities.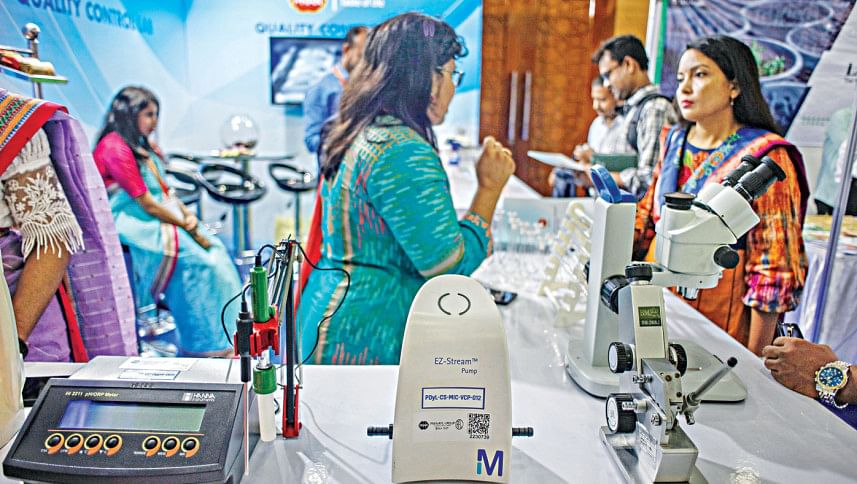 A total of 38 public and private laboratories and six machinery suppliers took part in the event.
The objective of the expo was to highlight the strong capacity of the network of food and chemical laboratories in the country in a bid to build public trust in them and ensure safe food for all, according to the organisers.
"This first-ever expo has given us a great opportunity to see the laboratory facilities as a whole," said Mehedi Hasan, a fourth-year student of animal science and veterinary medicine at Sher-e-Bangla Agricultural University.
"I have already visited some stalls where they showcased their laboratory instruments, medication system and pesticide application process," he said.
"This is a wholesome scenario that we usually read in our textbooks about how to ensure food safety," added Mehedi.
"We have 12 institutes under the BCSIR (Bangladesh Council of Scientific and Industrial Research)," Khondaker Parvez Ahmed, a technician of the BCSIR, told The Daily Star.
"…we showcased three institutes' activities here related with food research technologies," he said.
Chaired by BFSA Chairman Md Abdul Kayowm Sarker, the programme was attended, among others, by Deputy Chief of Mission Helen LaFave of the US embassy in Bangladesh, Senior Secretary to the Ministry of Science and Technology Ziaul Hasan and Food Secretary Md Ismiel Hossain.