Google, Amazon register for VAT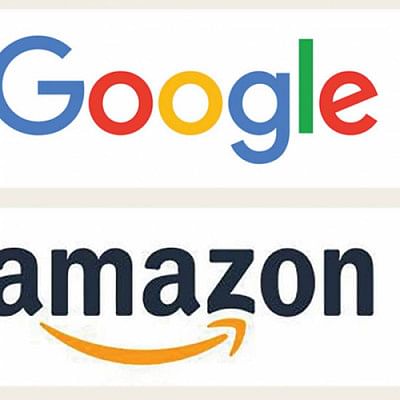 Global tech giant Google and e-commerce company Amazon have finally got-value added tax (VAT) registration from the revenue authority, ending a two-year stalemate over the issue.
The National Board of Revenue (NBR) in July 2019 slapped conditions for tech giants to either set up offices in Bangladesh or appoint agents such that the government can collect VAT on the advertisements and other services provided by them to local firms.
However, internet companies were unwilling to set up representative offices here.
They were also not interested to pay the indirect tax or VAT to the NBR through agents or share data on sales containing information about customers on the ground of privacy breaches and security risks.
Early last year, the NBR decided to allow tech giants to get direct VAT registration without opening local offices in order to bring them under the tax network. However, progress had been slow over the last one year owing to technical and legal complexity, according to officials.
Revenue officials said despite delays, the state had been getting VAT as banks had deducted the VAT during payments to tech firms by local firms and individuals.
"Now, they will file returns and deposit VAT through their local agent. We expect a good amount of VAT from them," said Pramila Sarker, additional commissioner of the VAT Commissionerate Dhaka South, under which Google and Amazon got business identification numbers.
Google Asia Pacific Pte, based in Singapore, and Amazon Web Services Inc signed up for registration through its headquarters in Seattle last week.
PwC Bangladesh will work as local consultant to the two US-based global companies.
"We would like to profoundly thank the NBR, especially its former and present chairman, member VAT and his colleagues for their tremendous hard work over the last 18 months or so to put things in order for these global brands," said Mamun Rashid, managing partner of PwC Bangladesh.
The NBR decided to bring in the tech companies in its tax net as firms are growingly focusing on putting their advertisements digitally through google, Facebook and other digital platforms.
Industry insiders earlier said that the government did not receive much VAT from the ads running on Facebook, YouTube, Google and other digital platforms as a big amount of payments were not sent through banking channels.
Officials now expect that other global digital companies will follow suit and get VAT registration.