Gold price hits record high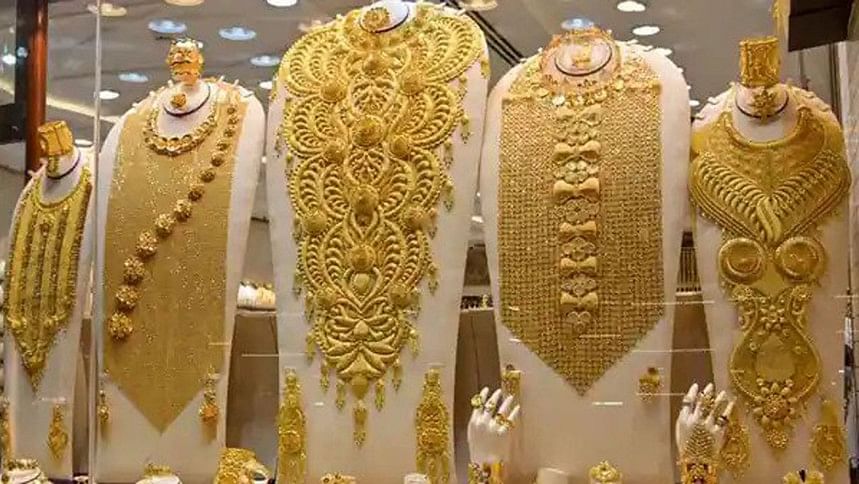 The price of gold has hit Tk 90,714 per bhori, the highest in the history of Bangladesh, as Bangladesh Jewellers' Association (Bajus) decided to hike prices of the precious metal by 3 per cent from today. 
"We have decided to increase prices as we have to pay higher to buy from the international market. The increased cost of dollars has also fueled gold prices," said MA Hannan Azad, chairman of the Bajus standing committee on pricing and price monitoring.
Before the hike, the price of each bhori (11.66 grams) of 22-carat gold was Tk 88,382 or Tk 7,580 each gram, according to a Bajus press release.
The association took the decision as the price of pure gold went up in the local markets, it said.
Earlier, the price of gold had increased on December 29.