FBCCI, ILO team up to boost workplace safety
Will cover 10 priority sectors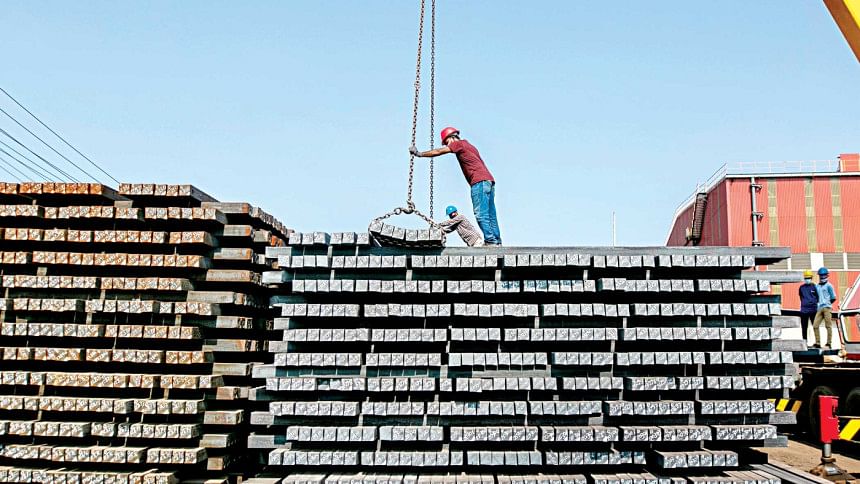 The International Labour Organisation (ILO) yesterday signed an agreement with the Federation of Bangladesh Chambers of Commerce and Industry (FBCCI) to enhance workplace safety and healthcare facilities in 10 priority economic sectors.
To this end, they will conduct a number of capacity-building and promotional activities at institutional as well as enterprise levels, the FBCCI said in a press release.
These activities will be supported by ILO's RMG programme funded by Canada and the Netherlands, it said.
Under the agreement, 15 safety units will be set up in different industries, including electronic and electrical, chemical, plastic, light engineering, leather, food processing, furniture, printing and packaging, domestic RMG and steel rerolling, according to the statement.
Simultaneously, 2,400 safety representatives and 100 safety committees will be developed to improve awareness and capacity on workplace safety and health among employers and workers.
ILO Bangladesh Country Director Tuomo Poutiainen and FBCCI President Md Jashim Uddin were present at the signing of the agreement at the FBCCI auditorium in Dhaka.
Speaking on the occasion, Poutiainen said the ILO is pleased to join forces with FBCCI to promote a safety culture and practices in priority industries.
"We hope that our collective efforts will help prevent many occupational accidents, injuries and diseases and save countless lives."
Jashim Uddin said, "Ensuring the safety of workers is our utmost priority. We have teamed up with the ILO to invest in strong and functional safety units, safety committees and safety representatives."
"Strengthening workplace safety and health at institutional and enterprise levels will make our factories safer and more productive which will benefit the national economy," he said.