Export of leather goods hits decade high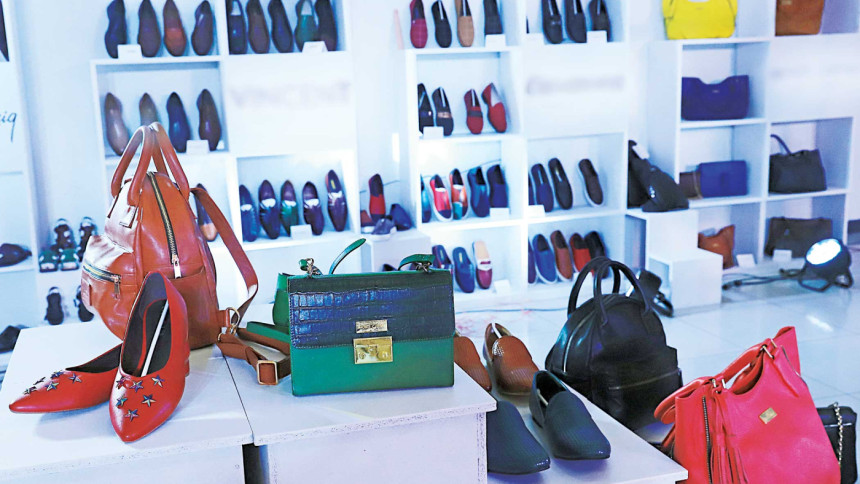 Leather, leather goods and footwear exports from Bangladesh reached a 10-year-high in the just concluded fiscal year thanks to the arrival of orders that shifted away from competitors, according to industry players.
Exports were at a record high of $1,245 million in fiscal 2021-22 as importing countries reduced their dependency on China and other producing nations amid the Covid-19 pandemic.
Besides, there are new products and innovations in local industry, they said.
Exports were at their lowest point in the last decade during fiscal 2012-13, when $979 million worth of leather products were shipped abroad. The last time exports came close to the current record was in fiscal 2016-17, when international buyers purchased $1,234 million worth of leather products from the country, as per data from the Export Promotion Bureau.
Ziaur Rahman, managing director of Bay Footwear, said several orders from Indonesia, Vietnam and Cambodia had shifted to Bangladesh due to the coronavirus crisis, specifically during the second wave in 2021.
"That's why Bangladesh has seen such an unusual hike in exports but this will decrease to some extent in the coming days," he added.
Rahman then said growth in the next few quarters could be slow as their main buyers are from the US, where inflation has increased considerably.
"There is also over stocking as many products have remained unsold since the start of the pandemic."
Md Saiful Islam, president of Metropolitan Chamber of Commerce and Industry, said the last two fiscal years were an unusual time for Covid-19.
"But we did not face any factory disruptions during pandemic and this gave a positive message to customers."
Buyers are reducing their dependence on China considering the current state of the global economy, which is recovering from Covid-19 at a time when the Russia-Ukraine war has disrupted the global supply chain.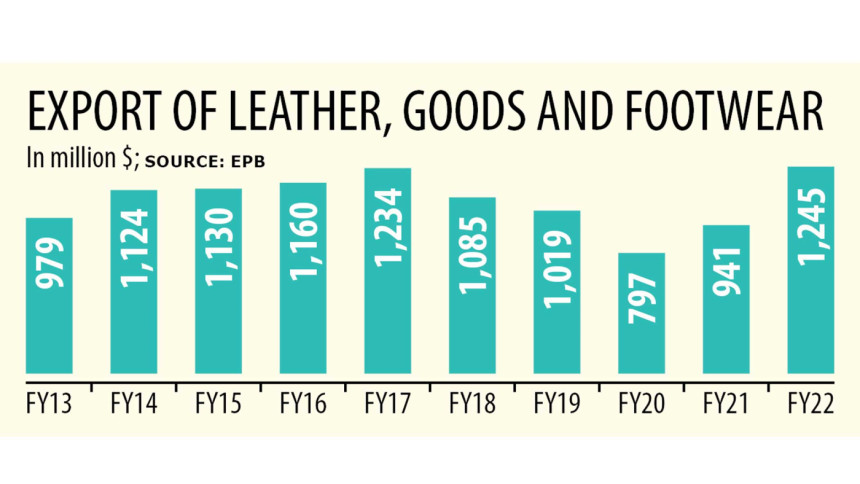 "And we got some of the positive benefits," added Islam, also managing director of Picard Bangladesh.
Islam, also a former president of the Leathergoods and Footwear Manufacturers and Exporters Association of Bangladesh, went on to say that new innovations have been introduced in the domestic industry.
"We have developed new products and I think that's why we have had good growth." Islam said every single factory in the industry has increased their production capacity and efficiency.
Shaheen Ahamed, chairman of the Bangladesh Tanners Association, said international buyers have increased their selling prices by 20-25 per cent at retail and so, this had a positive impact on export receipts.
There are about 60 local leather goods companies in Bangladesh, including Apex Footwear, Jennys Shoes and Bay Footwear, that export various items mainly to Japan, the EU and to some extent, the US.
Leather goods are one of the top three highest export earning sectors of the country.
Meanwhile, the government is drawing up a ten-year perspective plan that includes a target to increase the leather sector's export earnings to $10-$12 billion by 2030.
The global leather goods market size is anticipated to reach $624.08 billion by 2028, registering a CAGR of about 5.9 per cent over the forecast period, according to a report by Grand View Research.