Disbursement of foreign aid slows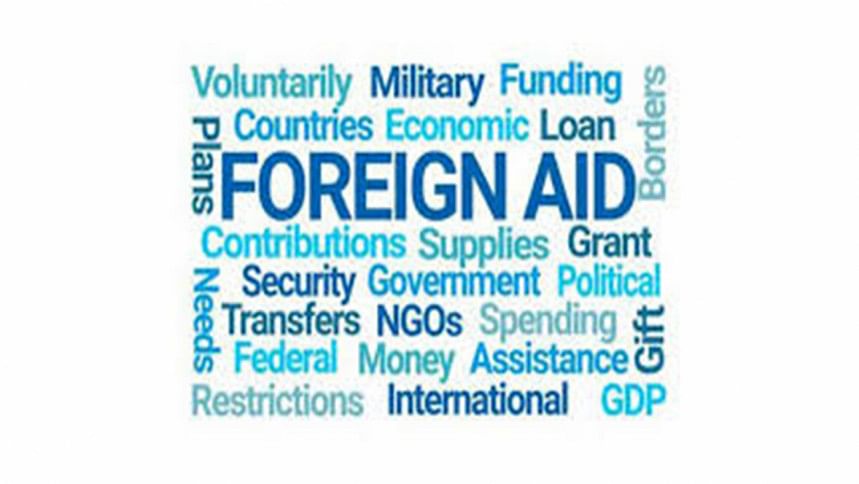 The disbursement of foreign assistance for development projects in Bangladesh fell by 9.48 per cent in the first half of the current fiscal year due to sluggish implementation and a lack of budgetary support.
As per statistics of the Economic Relations Division (ERD), the total disbursement of foreign assistance amounted to $3.78 billion in the July-December period of fiscal 2022-23 while it was $4.4 billion at the same time the year before.
An ERD official said although the implementation of foreign-funded projects accelerated during the period, it failed to hit the government target.
The ERD is continuously monitoring the implementation progress in coordination with different government divisions and ministries.
"We are hopeful that disbursements will increase in the latter half of the current fiscal," he added.
Of the $3.78 billion disbursed so far, $922 million was used in projects funded by Japan.
The ERD official then said Japan-funded projects, such as the Dhaka Metrorail, Matarbari coal-fired power plant, Bangabandhu Sheikh Mujib railway bridge, and third terminal of the Hazrat Shahjalal International Airport, are seeing rapid implementation.
The Asian Development Bank disbursed the second highest amount with $567 million followed by the World Bank with $540 million, China with $535 million, Russia with $440 million, Asian Infrastructure Investment Bank with $250 million, and India with $164 million.
On the other hand, foreign aid commitments in the July-December period declined by around 59 per cent year-on-year to $1.76 billion.
In past six months, the government repaid $1.05 billion of foreign debts whereas it was $1.04 billion during the corresponding period the previous fiscal year.