Dhaka Bank, VISA launch card for students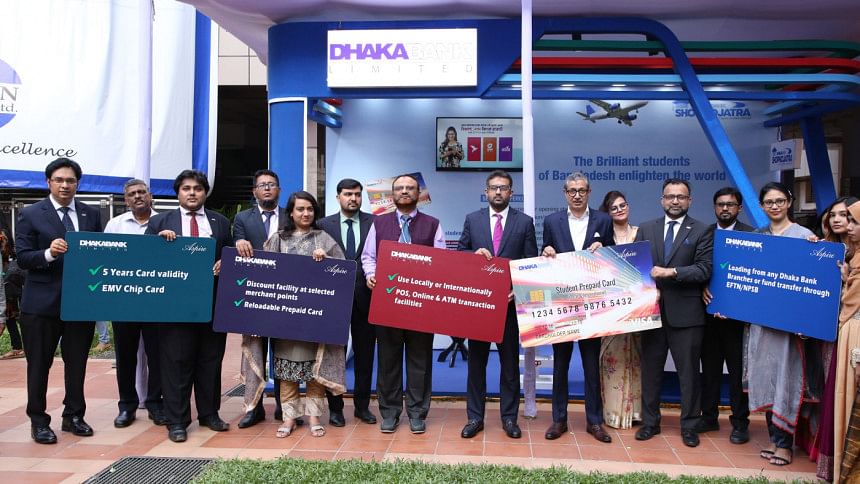 Dhaka Bank in association with VISA recently launched a prepaid card product called Aspire Student Prepaid Card.
Emranul Huq, managing director of Dhaka Bank Ltd, and Prof Niaz Ahmed Khan, pro-vice chancellor of Independent University Bangladesh (IUB), launched the card on the university premises in Dhaka, a press release said.
Students will be able to use the card at any Dhaka Bank or visa equipped ATM, POS and e-Commerce sites.
For foreign travel and transactions, the students can endorse their passport against the card and make foreign transactions at ease.
Md Mostaque Ahmed, deputy managing director of the bank, and HM Mostafizur Rahaman, executive vice-president, were present.