A depressing Eid for stock investors, brokers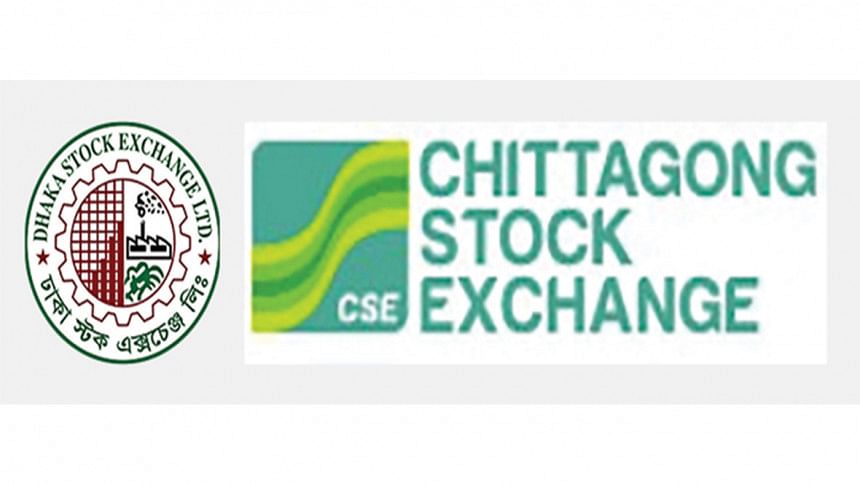 This year's Eid-ul-Fitr has turned out to be yet another depressing festival for many stock investors as few could sell shares to meet the vacation's shopping expenses amidst the presence of floor price. 
One of them, Kabir Hossain, a retired banker, had repeatedly tried to make a sale in the market which has been predominantly witnessing a bear run for at least a year centring the global economic downturns.
He now meets his family's living expenses from dividends of savings certificates and fixed deposit receipts (FDR) while gains from stock market investments also meet a portion of his needs.
"After the launch of the floor price, I was not able to get any funds from the market. The stock market business is now almost barren," he told The Daily Star.
The Bangladesh Securities and Exchange Commission at the end of July last year set the floor price of every stock to halt the free fall of the market indices amid global economic uncertainties.
However, in last December, the stockmarket watchdog lifted the floor price for 169 companies in order to bring back some vibrancy.
In March, the regulator reintroduced the floor price for the 169 companies. Since this is effectively preventing prices of all stocks from going down from a certain point, investors are not interested in making purchases.
In some cases, they even believe that existing prices of some stocks are inflated.
"It's not that I can withdraw profit from the stock market every month, but I could not withdraw anything in at least the past eight months," said Hossain.
"On top of that, I withdraw some funds at least every Eid, but this year I could not for the first time," he claimed.
The stock market should be opened up, otherwise the market will be dented in the long run, Hossain added.
Due to the floor price, the turnover of Dhaka Stock Exchange remained less than Tk 500 crore for at least the past six months.
As a result, the stock market intermediaries -- stock brokerage firms, merchant banks and asset management companies -- are also feeling the pressure and most are running operations at losses.
The Daily Star talked to a number of stock brokers, merchant bankers and asset managers.
All apprehend that if the situation continues to prevail for a couple of more months, they will have to cut jobs and some will be forced to shut down.
"As per my knowledge, all the brokers paid salaries and bonuses even though they are incurring losses," said Md Sajedul Islam, senior vice president of DSE Brokers' Association.
"We are not earning anything since the floor price was launched as investors were hardly able to sell shares. On the other hand, our dealer accounts have also turned barren for a lack of trade," he said.
On top of that, costs of the brokerage houses soared when new brokerage licences were issued. "To retain our officials, we had to increase their salaries," said Islam.
There were 250 licences in the market in 2021 when the regulator issued another 50 or so licences.
He also pointed out that all official fees were also increased over the past two years by the regulator by a big margin. For instance, yearly Central Depository Bangladesh Limited (CDBL) charge rose from Tk 4,000 to Tk 50,000.
"So, no broker has made a profit in the last couple of months," he said.
There have been many times that brokers, incurring losses for the bear run of the market, opted for paying salaries and bonuses selling shares from dealer accounts.
But this year, they were not able to sell shares from the dealer accounts for the floor price. So they paid salaries and bonuses either from their FDRs or by taking loans, added Islam, who is also managing director of Shyamol Equity Management Ltd.
A stock broker, preferring anonymity, said though his salary was coming in every month, him and many others could be left without a job if the present situation continues to prevail.
No firm can bear costs month after month while incurring losses, he said.
Most brokerage houses are incurring operating losses now as the turnover is limited to a handful of entities while others can claim no significant volume of transactions, the broker added.
A top official of an asset management company said asset managers do business by mainly investing fund into stocks and so it was impossible to make money when the overall market becomes illiquid.
As a result, all the fund managers are struggling this year, he said, adding that no fund manager would be able to provide good dividends this year due to the lacklustre stock index.
The DSEX, the benchmark index of Dhaka Stock Exchange, dropped 2 per cent to 6,228 points compared to that of July 1 last year when there was no floor price. In July, the DSE's daily turnover was also over Tk 800 crore on an average.