'Cheaper' meat, eggs to be sold at 15 points in Dhaka during Ramadan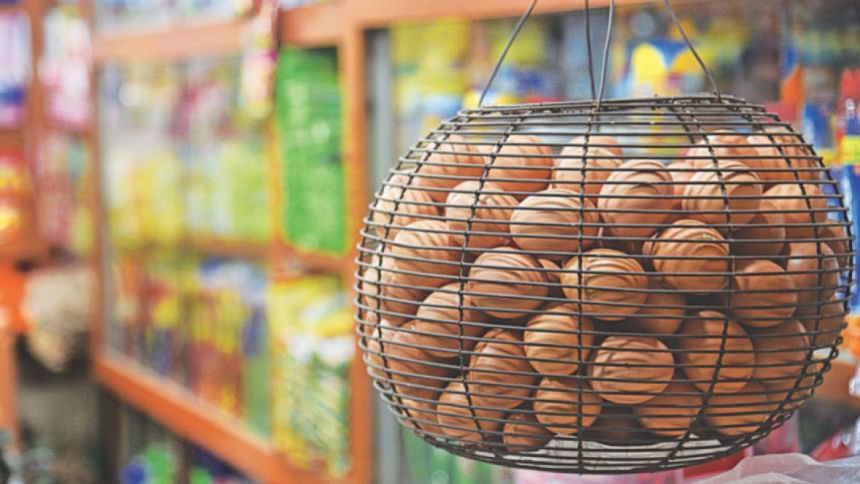 Meat and eggs will be sold at a cheaper rate in at least 15 points in the capital from Thursday, when the month of Ramadan is expected to start.
The Ministry of Fisheries and Livestock has taken the initiative to facilitate people's protein intake at a 'cheaper rate' and maintain the supply chain during the month of Ramadan, Iftekhar Hossain, public relations officer of the ministry, said today.
The matter was discussed at a meeting held on Sunday, he said, adding that the Department of Livestock (DLS) will carry out the sales.
Contacted, DLS Director Reajul Huq said they have primarily set prices for the products.
"Each egg will be sold at Tk 10. The price of beef is fixed at Tk 640 per kg and the minimum quantity is half kg. Each person can buy a maximum of two packets," he said.
The price of mutton will be Tk 940 per kg.
"People can buy dressed broiler chicken at Tk 340 per kg. In the market it is sold at Tk 380 to Tk 400," he said.
According to the Trading Corporation of Bangladesh, the current price of each egg is Tk 11.25, beef Tk 750 per kg, mutton Tk 1,100 per kg and per kg live broiler Tk 260.
"Initially, there will be 15 selling points are fixed in the capital. It may increase to 20," he said, adding that the points are yet to be finalised.
The ministry took a similar initiative from first to 28th Ramadan last year. It sold beef at Tk 550 per kg, mutton Tk 800, dressed broiler Tk 200 and egg at Tk 7.5, documents shows.