Businesspeople unable to benefit from GI products
Lack of marketing to blame, experts say
Although Bangladesh has secured geographical indication (GI) status for 15 products so far, local businesspeople have yet to benefit in absence of global demand for these goods, according to experts.
A major reason for their failure to take advantage of the certification is that there is a lack of adequate marketing for the country's GI products.
Besides, the export capacity of those who produce GI products should be enhanced through financial support, they told The Daily Star.
Products are granted the GI tag when they have unique characteristics that help identify their country of origin for being definable by the materials, climate and culture with which they were made.
Although Bangladesh has secured geographical indication (GI) status for 15 products so far, local businesspeople have yet to benefit in absence of global demand for these goods, according to experts.
This in effect highlights the traditions and reputation of products made within a particular area or country, helping fetch higher prices compared to similar products manufactured elsewhere.
And as a branch of intellectual property rights, the GI tag ensures that marketing rights and legal protection is reserved for the origin countries of certified products.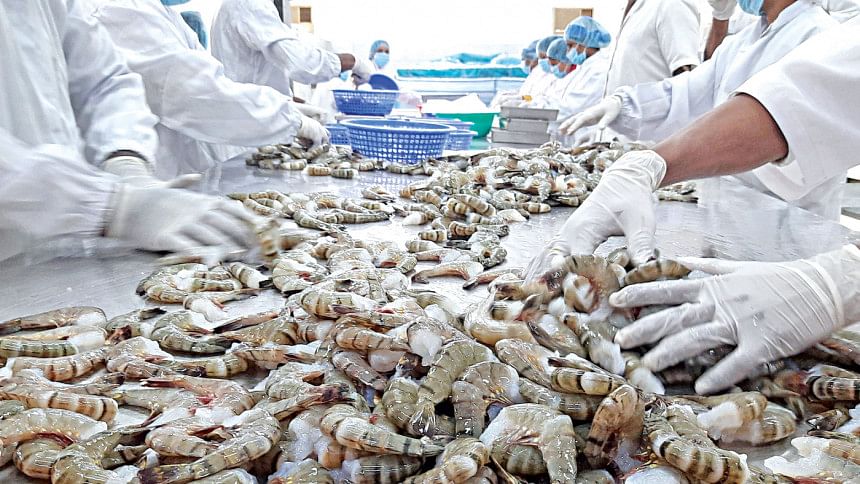 This recognition is provided by the Department of Patents, Designs and Trademarks (DPDT) of the industries ministry in accordance with rules set by the World Intellectual Property Organization.
The Geographical Indication (Registration and Protection) Act 2013 aims to grant intellectual property protection for goods made using the ingenuity and traditional knowledge of local producers.
And although the country's 15 GI products have export potential, they are not seeing adequate global demand for the lack of proper marketing, such as trade missions abroad.
The Bangladesh Small and Cottage Industries Corporation (BSCIC) had applied to the DPDT for securing GI certification for Jamdani, a fine muslin textile mostly used for making saris, on September 1, 2015.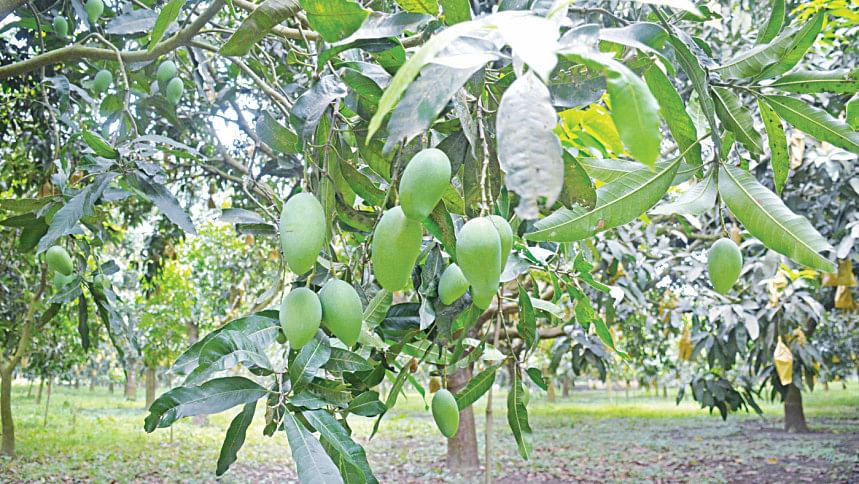 Jamdani, which has been produced for centuries in Narayanganj, then became the country's first GI certified product in 2016.
Then in 2019, the BSCIC applied for GI certification of Shataranji, a traditional fabric native to Rangpur. The product was finally granted GI status in 2021.
Akhil Ranjan Tarafder, general manager for marketing at the BSCIC, said neither GI tagged Jamdani or Shataranji products have been exported as of yet.
And while it has not been decided who will approve the GI tags to be used by exporters, an initiative of the DPDT has developed packets bearing the certification for Shataranji.
Hilsa fish received GI recognition in 2017 following an application from the Department of Fisheries.
In May 2019, the same agency had applied to the DPDT for GI certification of black tiger shrimp, which secured the status later in 2022.
"As far as I know, no business has been able to export hilsa or black tiger shrimp with the GI tag," said KH Mahbubul Haque, director general of the Department of Fisheries.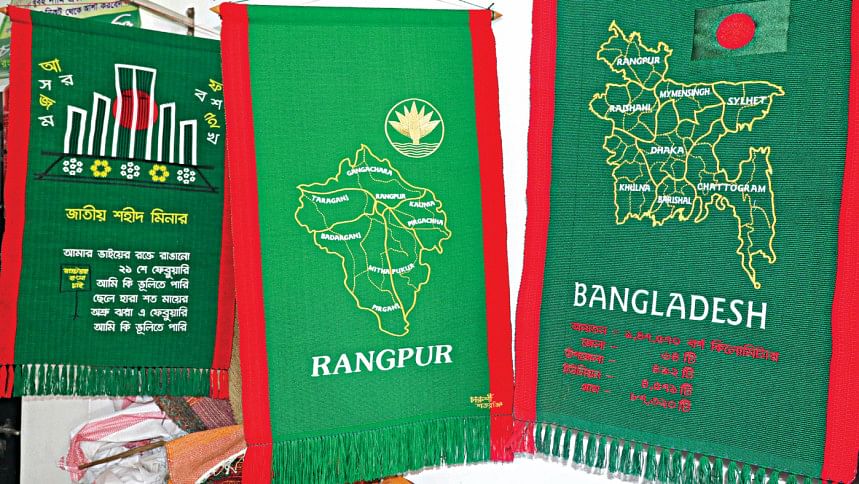 Citing how not a single business has contacted them regarding the issue, Haque said the government supports entrepreneurs through policies but it is up to them to do the rest.
Meanwhile, the Bangladesh Handloom Board got GI recognition for Dhakai Muslin in 2020.
And while commercial production of the fabric is yet to start, work is ongoing to handover the required technology to the private sector, said Ayub Ali, chief of planning and implementation at the BHB.
"Commercial benefits will be available for GI products when production starts in the private sector as there is a lot of demand for muslin in the international market," he added.
In May 2022, Chapainawabganj and Rajshahi registered themselves as producing regions of Fazli mango, meaning that the two northern districts can use the GI tag on the fruit.
The Rajshahi Fruit Research Station and Chapainawabganj Krishi Association had both applied for the registration in March 2017.
Shafiqul Islam, principal scientific officer of the Rajshahi Fruit Research Station, and Munjer Alam, secretary, said not a single GI tagged Fazli mango has been exported as of yet.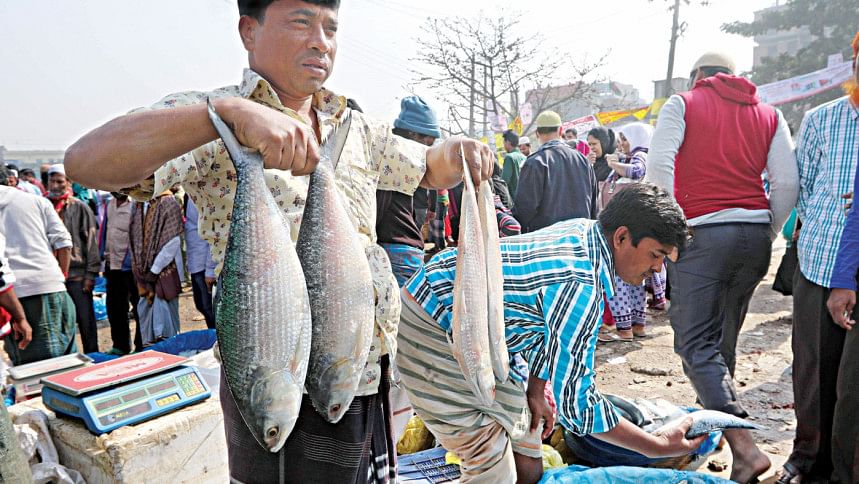 Mokhlesur Rahman, chief scientific officer of the Regional Horticulture Research Centre in Chapainawabganj, said they applied for granting GI status to the Ashwina and Langra varieties in 2017.
However, the two types of mango were only recognised as GI products in the first week of July this year.
Rahman added that he is not aware if they have received any orders for these mangoes with the GI tag.
Khondoker Mostafizur Rahman, director general of the DPDT, said commercialisation activities for the country's GI products are in the early stages.
Mostafa Abid Khan, a trade policy analyst and negotiator for Bangladesh, said Bangladesh can only benefit from GI tagged products by establishing demand for them.
"The demand won't come on its own. That is why emphasis should be placed on banding and promotion," he added.
The DPDT recently granted GI status to traditional yogurt produced in Bogura as well as a variety of paddy, called Tulsimala, native to Sherpur.