Businesses suffer for C&F agents' 7-hour strike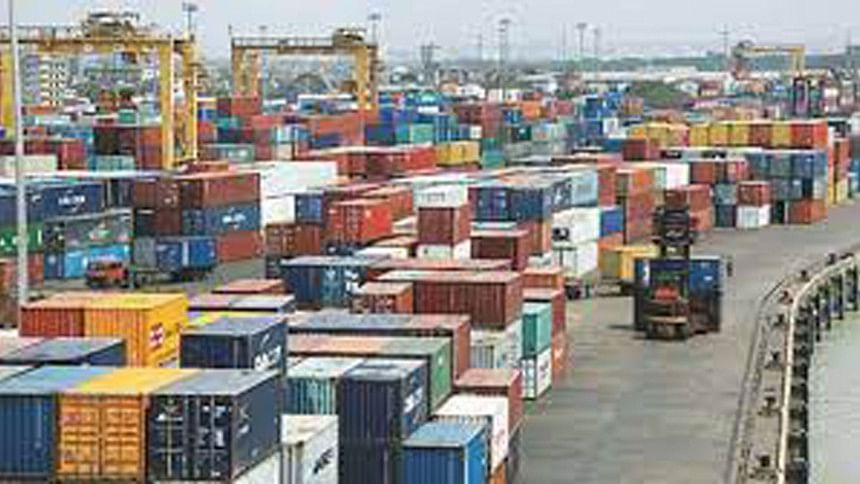 Import-export activities at all customs stations across Bangladesh, including Chattogram port, were suspended for about seven hours yesterday as clearing and forwarding (C&F) agents observed a strike from 9:00am to 4:00pm to drive home their eight-point demand.
C&F agents had gathered at the main gate of the customs house in Chattogram port, as well as those in other parts of the country, to demand the amendment of laws related to licencing and the HS (harmonised system) code.
In addition, they urged authorities to not hold C&F agents liable for mistakes made by importers.
The C&F agents eventually withdrew their strike after Abu Hena Md Rahmatul Muneem, chairman of the National Board of Revenue, welcomed them to meet for a discussion on these issues on February 7.
Importers and exporters suffered a great deal as their shipments were delayed until port activities resumed in full after 4:00pm
Officials of Chattogram port said the strike may have halted the entry and exit of goods, but the loading and unloading of ships as well as other activities had remained normal.
Still, importers and exporters suffered a great deal as their shipments were delayed until port activities resumed in full after 4:00pm.
An average of five to seven thousand import consignments and an equal number of export consignments are usually handled by Chattogram port each day.
Mominul Haque, managing director of Shahi Telecom, said they have to rely on C&F agents to clear their goods from customs stations in the country.
"But they stop unloading goods to meet their demands at different times and as a result, many traders become hostages," he added.
Haque then said that as he could not assess his consignment amid yesterday's strike, he is having to count higher demurrage charges for keeping goods at the port.
Kazi Imam Hossain Bilu, general secretary of the C&F Agents Association in Chattogram, said the strike was only called off as the NBR and customs officials assured that they would consider the demands.
"If they do not amend those rules, we will go tougher movements," he added.
Mohammad Fyzur Rahman, commissioner of the Custom House Chattogram, said the NBR had already fixed February 7 to hold a meeting with C&F agents a few days ago.
"So, we don't know why they are going on strike before the meeting," he added.
Customs sources said C&F licence holders are allowed to operate for a specified period after passing a written test to qualify. The Customs Agents Licensing Rules-2020 included a requirement for successors of the licence to pass the examination as well to become a certified C&F agent.
However, C&F agents are demanding that transfers of licence ownership be allowed for successors without any examination.