Burimari land port earns record revenue
Income soars 96pc despite pandemic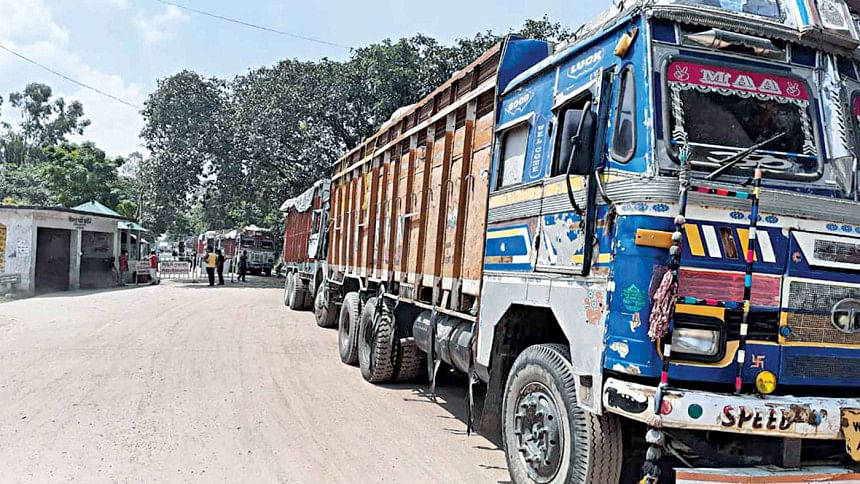 The ongoing coronavirus pandemic has caused a global economic crisis with Bangladesh being no exception. 
But despite the various adversities, customs revenue at the Burimari land port in Patgram upazila of Lalmonirhat has achieved 95.89 per cent growth year-on-year.
Revenue collection at the port has reached about Tk 111 crore in the just concluded fiscal year whereas it was around Tk 57 crore in the preceding fiscal 2019-20.
This is the highest amount of revenue collected in a single fiscal year at the customs station.
According to customs sources, the port's revenue target was set at Tk 52 crore in fiscal 2016-17 whereas about Tk 40.65 crore was collected.
In 2017-18, the target was set at Tk 50 crore while around Tk 69 crore was collected. In 2018-19, the target was Tk 94 crore and roughly Tk 77 crore was collected.
Officials of the Burimari customs as well as clearing and forwarding (C&F) agents say goods on which surcharge was applicable were not passing through the land port.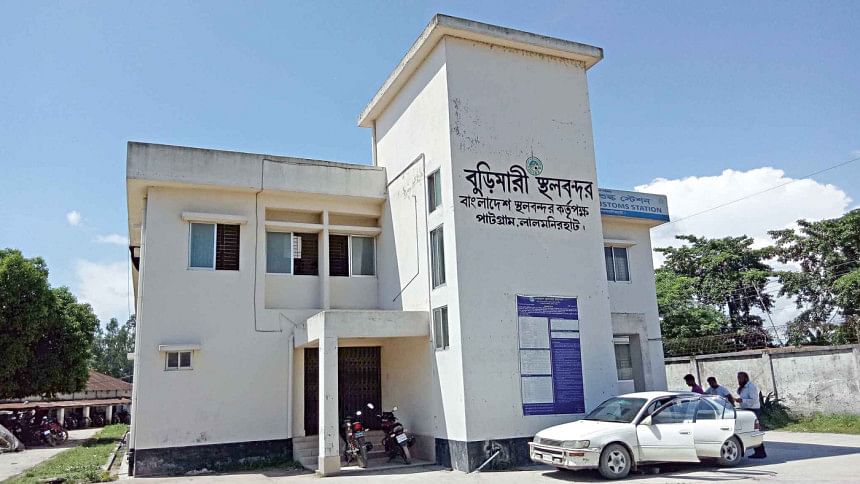 Most of the products being processed were of low duty and are mostly from Bhutan.
The products that face additional tariffs on import include plywood, resin and incense sticks. Most of the revenue came from boulders, stone, limestone and dolomite powder shipments.
Other products, such as maize, rice, ginger, and kale also pass through this port.
Kefayet Ullah Majumder, assistant commissioner of the Burimari land customs station, told The Daily Star that they had attained a record 95.89 per cent growth in revenue collection, which was the highest in the history of the station.
This is a big achievement amidst the ongoing coronavirus pandemic.
"The areas we focused on in terms of revenue growth are HS codes, product pricing, stopping false declarations and PCA (post clearance audit)," he said.
Burimari customs is striving for increasing revenue collection, trade facilitation, putting a stop to smuggling, speedy customs clearance and transparency, discipline and prevention of irregularities in customs work.
"Local customs officials and employees are performing their duties efficiently in this regard and as a result, it was possible to collect so much revenue," Majumder added.