Banglalink tops the chart in customer acquisition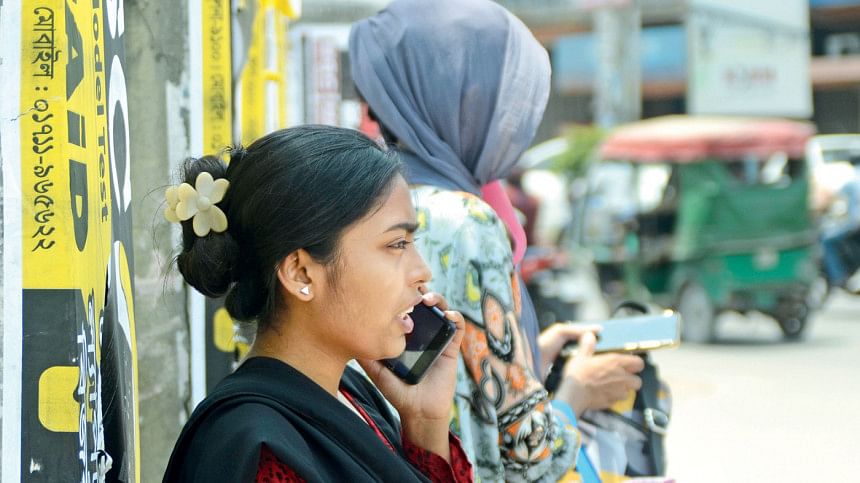 The mobile subscriber base in Bangladesh saw a slight growth in January this year compared to that a month earlier, with Banglalink continuing to showcase a strong performance in expanding coverage. 
Network operators added 6 lakh people to take the total number of subscribers to 18.08 crore in the first month of the year, according to Bangladesh Telecommunication Regulatory Commission (BTRC).
And Banglalink alone contributed about 55 per cent of the sector's overall growth in customers, shows the BTRC data. Robi Axiata, the second largest telecommunications carrier network, added more than 2 lakh customers while top-placed Grameenphone registered only 70,000 new users and the state-run Teletalk lost some customers.
Banglalink crossed the milestone of four crore subscribers by acquiring 3.3 lakh clients in January 2023. With the new customers, Banglalink's subscriber base stood at around 4.14 crore at the end of the month.
With this achievement, Banglalink became the market leader in terms of customer acquisition in 2022 with 26 lakh new users.
The company's strong performance can be attributed to mainly two reasons. The first is its strong performance in ensuring service quality, especially data services, while the second is its massive network expansion across the country.
As per Ookla's Speedtest Intelligence report, Banglalink delivered the fastest average download speed among the top local mobile network operators with 19 Mbps in the fourth quarter of 2022.
It recently completed the deployment of 4,000 base transceiver stations, taking the total to more than 14,500. The expansion resulted in a roughly 40 per cent expansion of Banglalink's total coverage.
"Banglalink's fast-paced network expansion drive is a demonstration of our commitment to becoming a truly national operator," Erik Aas, CEO of Banglalink, said in a recent statement.
"Banglalink's acquisition of four crore subscribers marks the beginning of another glorious chapter in our journey," Aas added.
On a year-on-year basis, the network carrier's subscriber base grew 7.86 per cent in January.
The subscriber count of Robi Axiata, which runs operations under brand names Robi and Airtel, increased by about 2 lakh month-on-month in January to 5.46 crore.
On a year-on-year basis, its subscriber base rose by around 2 per cent. Meanwhile, Grameenphone failed to attract a large pool of customers even though a sales ban on its SIMs was lifted in early January.
With just 70,000 new customers that month, the leading network provider's subscriber base stands at 7.93 crore.
Earlier on June 29, the telecom regulator banned Grameenphone's SIM sales until it "improves its quality of service, including bringing down the call drop rate".
The ban was eventually lifted on January 2.
After the SIM sales ban was withdrawn, Grameenphone started its market activities, stopped the degrowth in its subscribers and added 70,000 people, said Khairul Basher, head of communications at Grameenphone.
"Macroeconomic factors are also a considerable reality in the industry, resulting in a shift in customer behaviour and usage patterns," he added.
On a year-on-year basis, the company's subscriber base decreased by around 4.43 per cent. The number of customers of Teletalk decreased by 10,000 month-on-month in January to 66.8 lakh.
On a year-on-year basis, the state-run operator's total number of subscribers dropped 7 lakh in January.
Although there are around 18 crore active SIMs, there are only about 12 crore unique users as a single person can have multiple numbers, according to a top official of the telecom ministry.
As per the BTRC guidelines, each subscriber is allowed to register a maximum of 15 SIMs against their national identity card.