Bangladesh to take part in Dubai expo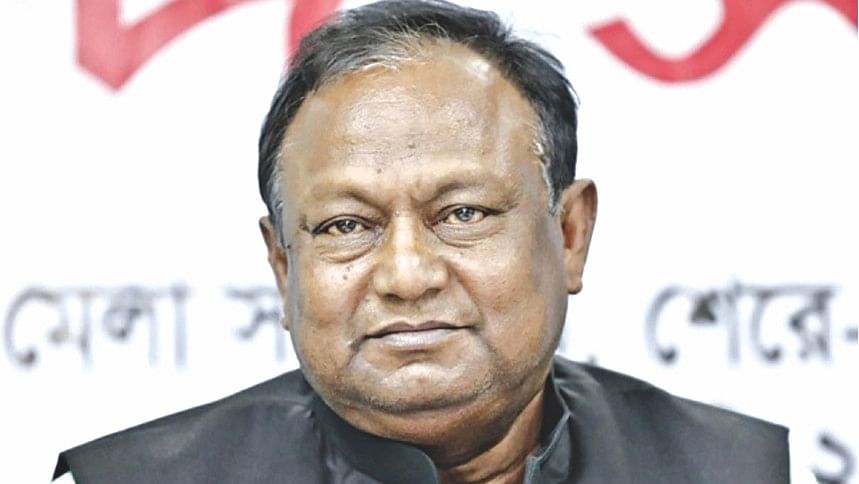 Bangladesh will showcase its 50 years of achievements to the world at an international expo in Dubai, Commerce Minister Tipu Munshi said yesterday.
The minister was speaking at a press briefing at the ministry in the secretariat on the participation of the "Expo 2020 Dubai".
The country's achievements in various sectors, products, concept innovations, national brand, tourism and history would be highlighted in the six-month-long expo scheduled to begin on October 1, the ministry said in a press release.
To enhance the country's image, there will be special events on the occasion of International Day of Persons with Disabilities on December 3, Victory Day on December 16, International Mother Language Day on February 21, International Women's Day on March 8, Bangabandhu's birth anniversary on March 17 and Bangladesh's Independence Day on March 26, Munshi said.
The Bangladesh pavilion will be named "Indomitable Bangladesh: Towards Sustainable Development", the minister said.
The ground floor of the two-storey pavilion will be used for exhibitions and the second floor for office, seminar and business to business meetings, he said.
The United Arab Emirates is going to host the "Expo 2020 Dubai" with the theme "Connecting Minds, Creating the Future" and sub-theme -- Opportunity, Mobility and Sustainability.
The expo will end on March 31, 2022, according to the press release.
The last world expo was held in Italy's Milan in 2015.