Bangladesh, Bhutan sign transit deal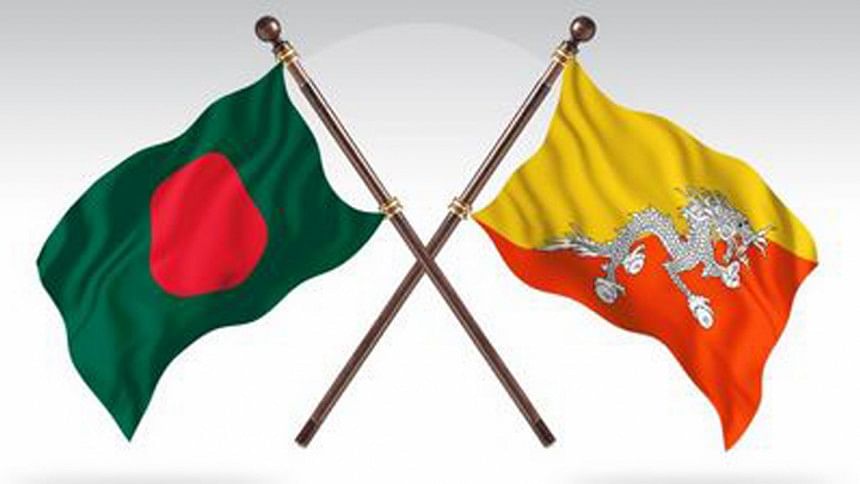 Bangladesh yesterday signed a transit agreement with Bhutan allowing the landlocked South Asian nation to transport its imported and export-oriented goods by using ports, mainly the Mongla seaport.
Under the "Agreement on the Movement of Traffic-in-Transit and Protocol", Bhutan would also be able to use Bangladesh's land, waterways, railways and airways to move goods to and from third countries.
Similarly, Bangladesh will be allowed to use Bhutanese land to export goods to other countries such as China, according to the commerce ministry of Bangladesh.
Tipu Munshi, commerce minister of Bangladesh, and Karma Dorji, industries, commerce and employment minister of Bhutan, signed the agreement in Thimphu.
The development comes years after discussions on the transit facility between the two nations.
Under the pact, Bhutan will pay fees and charges to Bangladesh for using the ports.
Mostafa Abid Khan, a trade policy analyst, said goods transporters in Bangladesh will benefit from the deal as Bhutanese businesses might use Bangladeshi trucks and other modes of transport to carry goods.
"The utilisation of Mongla port will increase too," said the former member of the Bangladesh Trade and Tariff Commission.
Under the traffic-in-transit deal, a country is allowed to use a country to export and import products to and from other nations.
The transit deal was finalised at a secretary-level meeting in Dhaka in September. Bangladesh's cabinet approved the draft of the agreement on March 13.
Bangladesh signed its first preferential trade agreement (PTA) with Bhutan in 2021 as a goodwill gesture as the landlocked country was the first nation to recognise Bangladesh's independence.
Under the PTA, 100 types of Bangladeshi goods are enjoying preferential duty benefits during exports to Bhutan. Some 34 Bhutanese goods are being given the same treatment during their entry to Bangladesh.
In 2018-19, Bangladesh exported goods worth $7.56 million and imported goods worth $42.09 million, according to data from the commerce ministry.
The goods from Bangladesh that would qualify for the duty benefit include garment items, fruit juices, particle boards, potatoes, cement, biscuits, cosmetics, sugar, jute or coconut fibre carpets, footwear, corrugated iron sheets, iron rods, cables, and dried fish.
Some of the major goods of Bhutan eligible for the benefit are milk, natural honey, cement clinker, soap, mineral water, portland cement, ferrosilicon, wheat bran, boulder stone, dolomite, gypsum, calcium carbonate, apples, pears, cabbage, cauliflowers, orange, potato seed, dried chilli and cardamom.