Akij takes first step into local cake market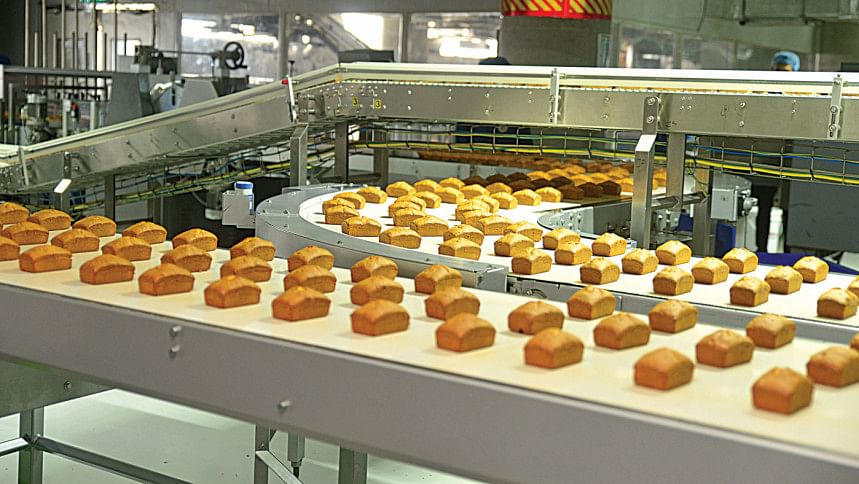 With local consumers showing increasing fondness for cakes, Akij Bakers Ltd (ABL) recently announced its entry into the segment to win buyers and grab the market.
Akij Bakers invest 1200 crore in total project. Their first Brand is Bakeman's &  gradually they introduce Fantastic Cake aims to be the market leader by providing high quality cakes to consumers under its brand "Funtastic". The company established a new factory in Dhaka's Tongi to make bakery items for the domestic market.
"We have remained uncompromising in our position regarding quality since the beginning. Using the best ingredients was and is our first priority," said ABL Managing Director Sheikh Jamil Uddin.
Beginning its journey in 2020 with the biscuit brand "Bakeman's" which is growing by as much as 15 per cent annually thanks to peoples' rising income and quest for convenience.
Industry insiders said the bakery market is expanding as large firms have entered the biscuit industry with sizeable investments. Besides, they introduced modern machines to meet the consumers' demand for safe food.
Bangladesh produces about 475,000 tonnes of biscuits each year and the local biscuit industry has been growing by about 12-15 per cent annually, according to industry people.
ABL said it invested in installing European machines imported from France, Germany, Italy and England for processing biscuits and cakes, and packaging finished products.
ABL's production facility is fully automated, and no human hands touch any cake lines.
"All these machines can produce the maximum number of products of various flavours. Within a few days of its launch, Akij Bakers reached the second position in cake sales in Bangladesh," Jamil said.
Established by Akij Insaf Group, ABL said it is using the quality ingredients to make its Funtastic cakes for consumers.
ABL is capable of producing the highest variety of cakes in terms of taste and flavour, the company says.
Shafiqul Islam Tushar, chief marketing officer of ABL, said the company won the hearts of consumers within a very short period of time of launching its cakes.
"This was a pleasant surprise for us as we did not expect this massive growth in such a short span," he added.
Tushar then said ABL quickly got a very good customer response because of the quality of its products.
"We have kept quality at the highest level as a part of the marketing strategy. We also decided on prices keeping in mind the purchasing power of buyers," he said. "Not only did we ensure product availability as a part of the distribution strategy, but we also kept several types of products in the market."
Apart from making biscuits and cakes, ABL also makes bread, buns and wafers to cater to a wide range of customers.
"In terms of product planning, we prioritise consumer preferences, combining taste and quality," Tushar added.
The annual market for biscuits is worth about Tk 5,000 to Tk 6,000 crore with large, well-known brands taking up the major share, according to industry people.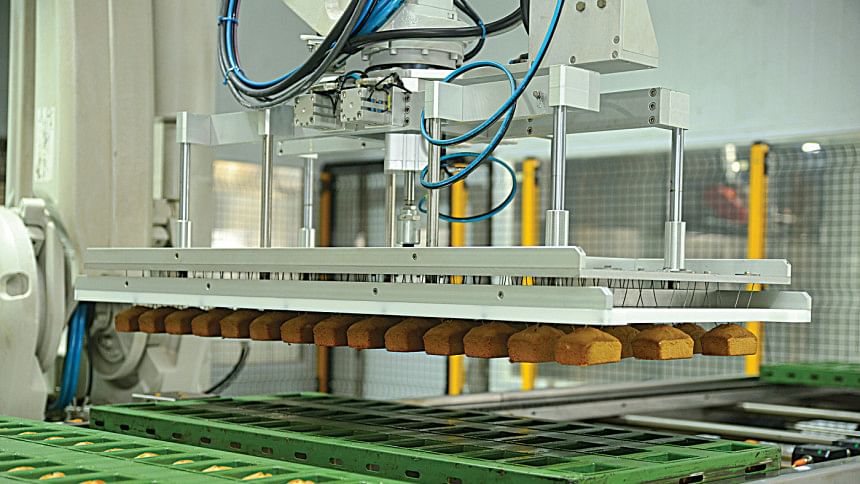 ABL said there is a lot of room to grow as per capita biscuit consumption in Bangladesh is 1.8 kilogrammes (kg) compared to 4 kg in Sri Lanka, 2.2 kg in India and 2.5 kg in Pakistan, according to IBISWorld, a US-based industry research firm.
ABL also said it has highest capacity of cake production in Bangladesh.
Tushar went on to say that a number of companies are lagging behind in the competition.
"We want to fill that gap and ensure our good position," he said, adding that that the company looks to make food products that consumers want.
"If consumer expectations cannot be fulfilled, we will fall behind. That is always in our mind."
ABL always strives to win the trust of customers by providing the best quality products so that it is viewed as a socially conscious and reliable company.
Besides, ABL also maintains its focus on the export market, Tushar said.
Last week, the baker exported its first consignment to Malaysia.
The UAE, Saudi Arabia, India, Malaysia, Singapore, Nepal, Oman, Qatar, EU, and US are major markets for Bangladeshi biscuit manufacturers.